April 21, 2020 is a day that the Dutton family will never forget
07 November 2022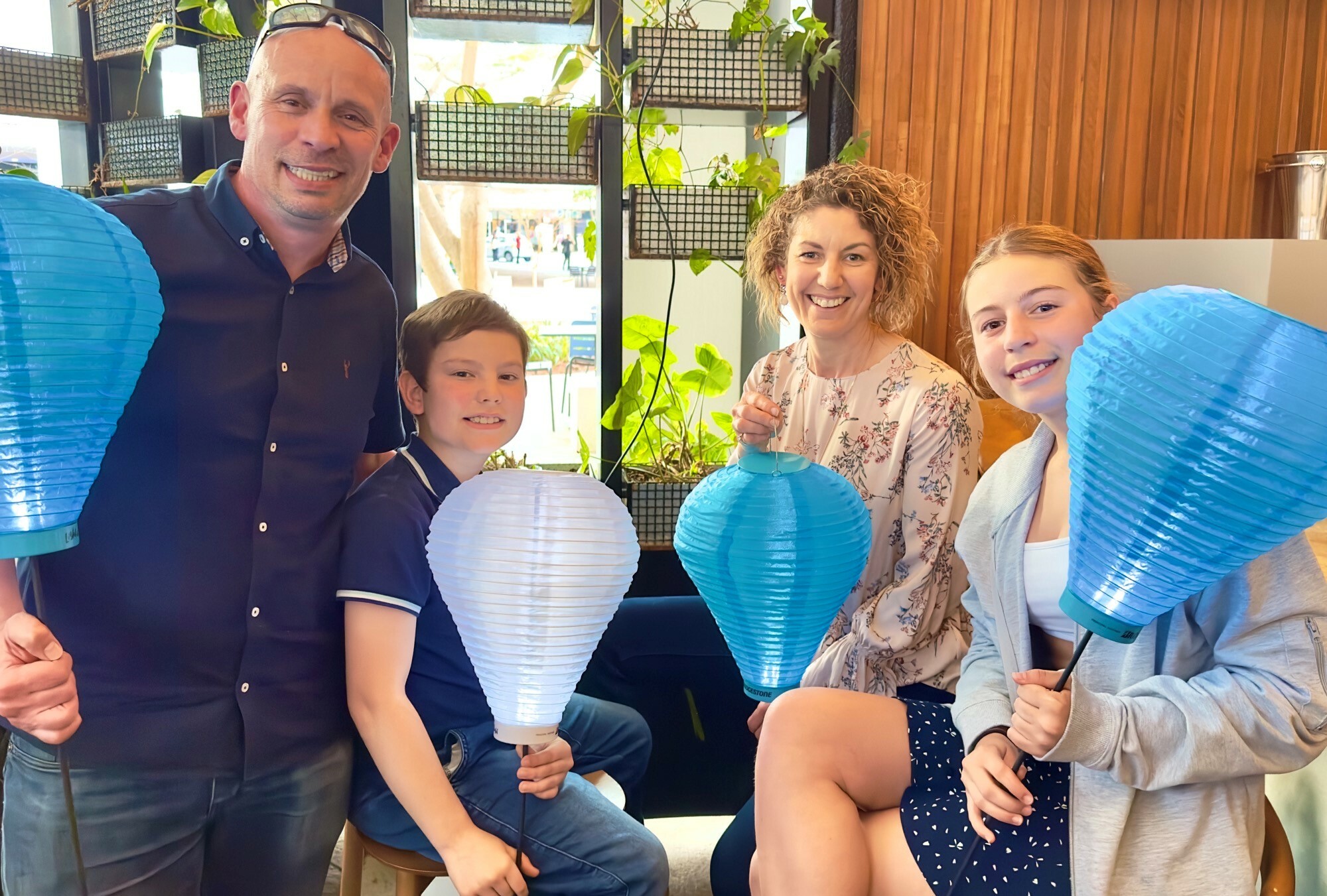 This September, the Dutton family came together to Light the Night and to reflect on how blood cancer changed their family forever.
"Our journey began back in April 2020 when our youngest son, Tom, was diagnosed with acute lymphoblastic leukaemia (ALL) when he was 6," said Tom's father, Simon.
"It's a day that quite literally changed all of our lives. That day is imprinted on our minds as if it was yesterday."
"The closest analogy I can think of is that it felt like we had been in a car crash. Stunned, adrenaline running, heart rate elevated, utter fear and then the immediate desire to protect the family and the feelings of hopelessness that there was nothing that we could personally do. As parents and protectors, we felt lost and that we had somehow failed."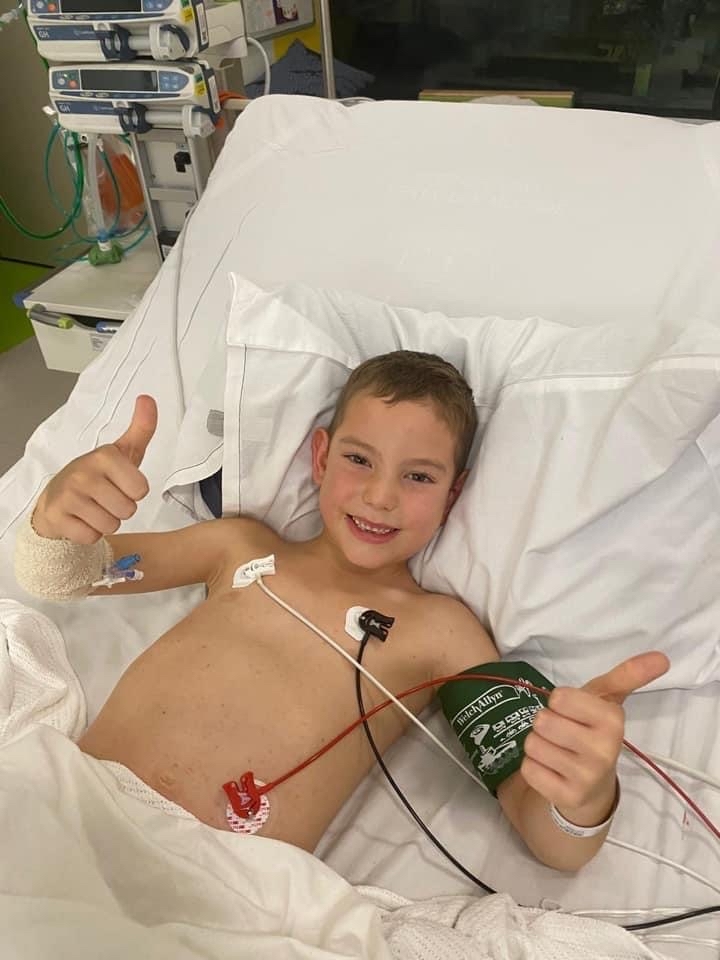 "After his diagnosis, Tom spent his first week in ICU whilst our heads spun, and we all got prepared for the 'adventures' that lay ahead. He was then transferred to the Oncology Ward at Perth Children's Hospital. Like many families supporting a loved one, our lives have morphed into a new 'normal'", said Simon.
Blood cancer remains one of the most commonly diagnosed cancers amongst children, with 347 Australians between the ages of 0-14 expected to be diagnosed in 2022. Acute lymphoblastic leukaemia (ALL) represents 55% of all blood cancer diagnosis in this age group.
Despite the many challenges that they have had to face as a family, Simon is grateful to have had plenty of support along the way—and is optimistic about the future ahead for Tom.
"The first year was hard and tiring. Tom's schooling dropped off, and he missed his sport the most. A few years down the line now, and he is enjoying school and back to playing sport."
"We have been blessed in many ways. There have been a few diversions along the way, dealing with infections and blood clots but these have been few and far between though."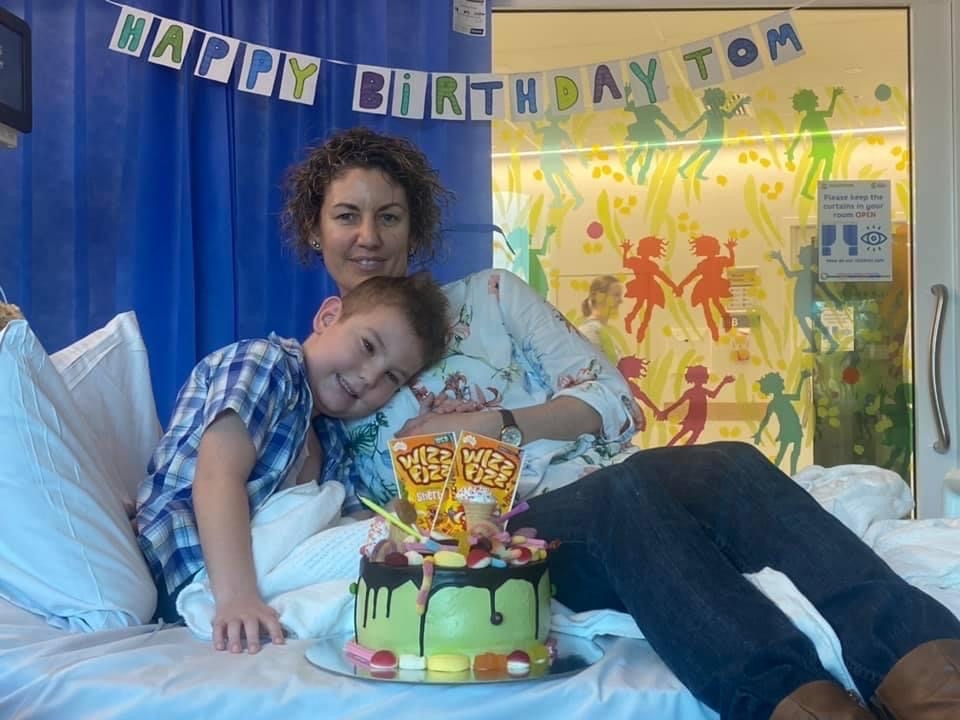 While the Dutton family were aware of the Leukaemia Foundation's Light the Night event, this was their first year as participants.
"This was our family's first Light the Night experience, and as such we weren't quite sure what to expect. We had looked online and seen the amazing videos from previous years' events and were wondering how it would translate in the post-Covid world. We knew we wanted to be a part of it right from the start though."
Simon's workplace registered as an organisation, and held a special Light the Night event in support of the Dutton family.
"They hired a local venue which enabled us to enjoy the evening with colleagues and their kids. We watched the online ceremony and took the opportunity to ask for donations to the Leukaemia Foundation."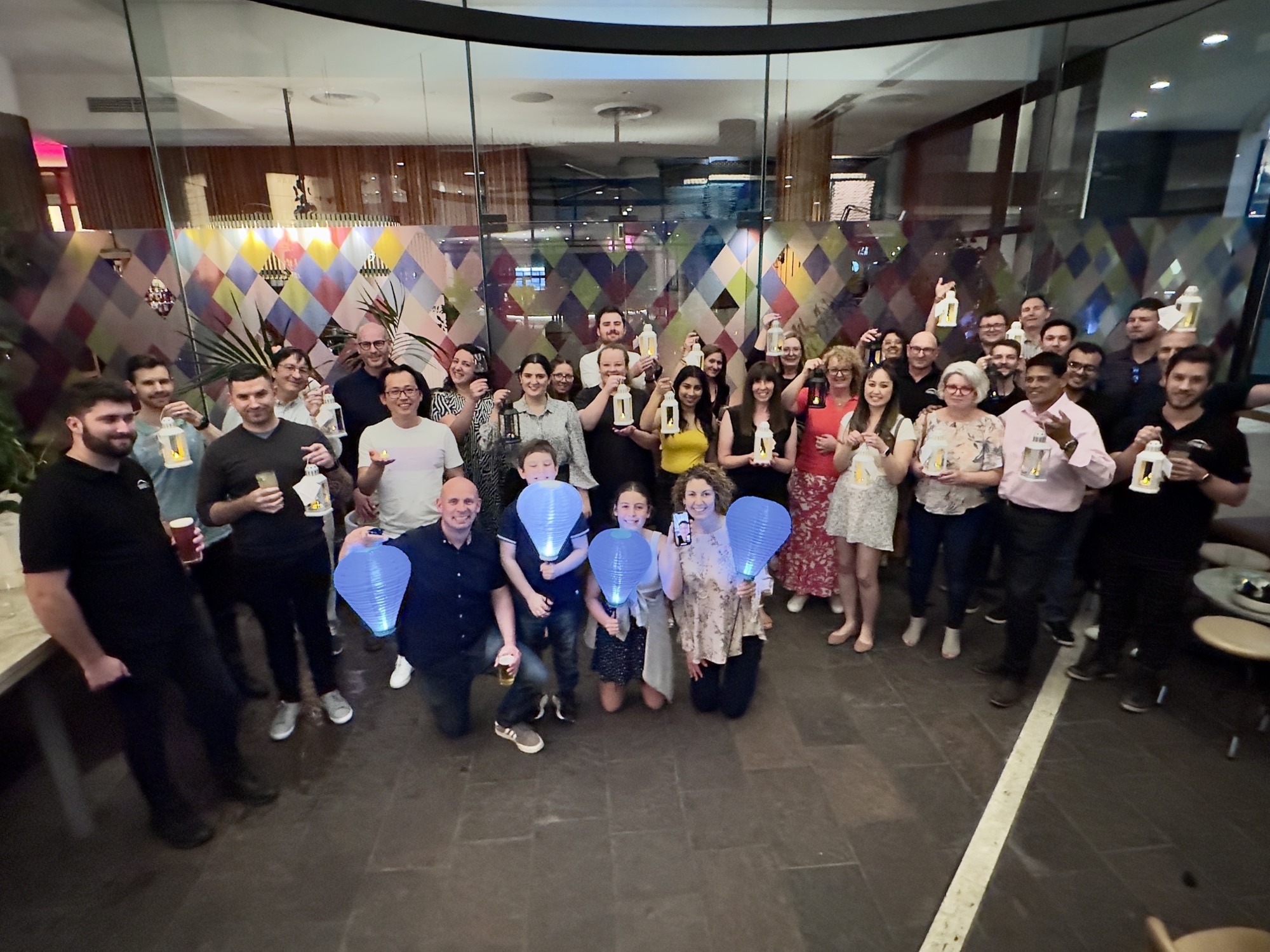 After joining his blood cancer community to Light the Night for the very first time, Simon reflected on this unique experience and opportunity to reflect on how blood cancer has changed their lives.

"Throughout the last two and a half years, we have been surrounded by family, friends, colleagues and wonderful institutions like the Leukaemia Foundation. It's been an incredibly humbling experience."
"Light the Night was an opportunity for us to say thank you to some of those people. Thank you for standing with us. Thank you for your support, for your advice and for your shoulders to cry on. It's a reminder to us and to so many that we are not alone!"
Tom, now 9, is currently in remission.
"He is doing really well at the moment. The occasional day off school when he's feeling unwell after chemo but generally a happy little man. He is in remission and has been for since the beginning of 2021."
The Leukaemia Foundation would like to wholeheartedly thank the Dutton family for their support, and Simon himself for raising an incredible $10,681 for Australians like Tom facing the darkness of blood cancer.
"He's the strongest and bravest little man we know. He teaches us about resilience every day!"