Stand together and shine a light on blood cancer.
Register your interest to take part in Light the Night on Friday, 30 September.
What is Light the Night?
The Leukaemia Foundation's virtual Light the Night takes place across Australia on Friday, 30 September.
The Leukaemia Foundation invites every person whose life has been touched by blood cancers like leukaemia, lymphoma or myeloma to be part of this beautiful community event.
On the night – bring your loved ones together and take part in the official virtual lantern lighting ceremony – which is brought to life online. All you need is access to a screen with an internet connection and your lantern to light.

The lighting of lanterns symbolises the hope we share for a future free of blood cancer and the support of a community that understands the darkness a blood cancer brings to our lives.
The money raised by those taking part in Light the Night gives new hope to important cancer research programs searching for life-saving treatments.
Your fundraising efforts can transform fear into hope in incredible ways, by furthering the life-saving work of cancer researchers and ensuring someone will be there for families through every scary, uncertain moment that follows a diagnosis.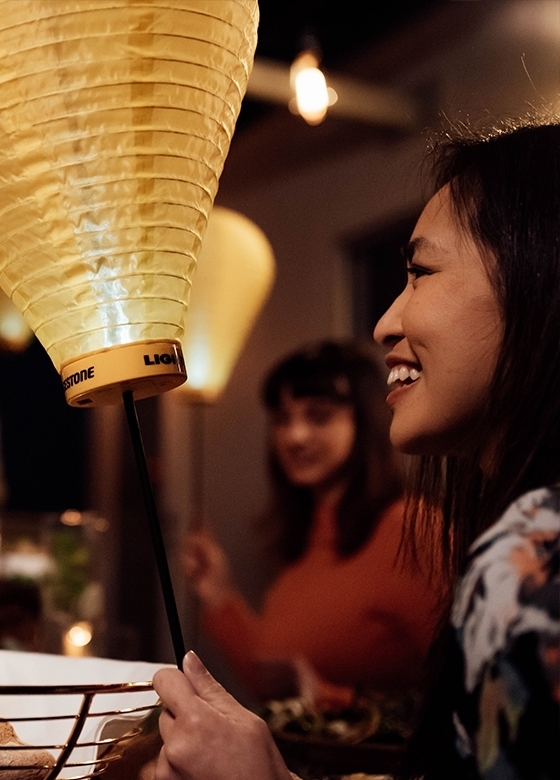 Lanterns are raised in a moving ceremony to create a glowing show of support.
Each lantern holds a special meaning.
Blue
To show your support for those affected by blood cancer.
Gold
To remember a loved one lost to blood cancer.
White
For your own blood cancer journey.
Our partners in lighting the night