This September, Connor lit a gold lantern to honour his 9-year-old buddy who he lost to blood cancer.
11 November 2022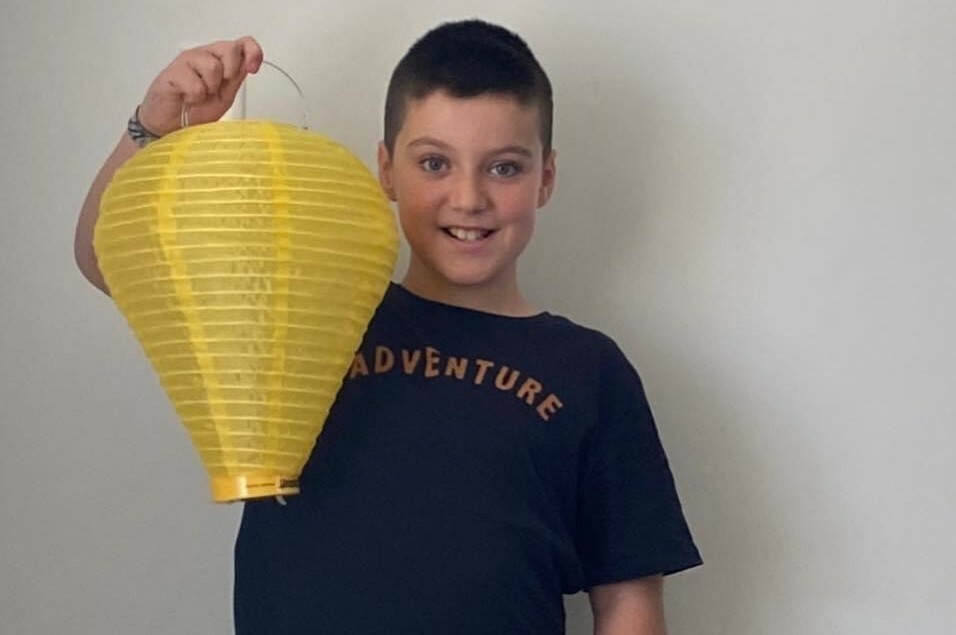 In August 2021, Connor lost his 9-year-old friend Blake to acute lymphoblastic leukaemia (ALL) after he was diagnosed at the beginning of the school year. Connor decided to take a stand against the disease that took his buddy from him, and that "he didn't want anyone else to lose a friend or loved one to leukaemia."
Blood cancer remains one of the most commonly diagnosed cancers amongst children, with 347 Australians between the ages of 0-14 expected to be diagnosed in 2022. Acute lymphoblastic leukaemia (ALL) represents 55% of all blood cancer diagnosis in this age group.
Earlier this year, Connor registered for the Leukaemia Foundation's Light the Night campaign to raise a gold lantern for Blake for a second consecutive year, and set himself an ambitious fundraising goal of $10,000. Connor overcame all odds and reached his fundraising goal at the end of September, and in doing so, became the youngest Shooting Star fundraiser in Light the Night history with a grand total of $10,499 raised for Australians facing blood cancer.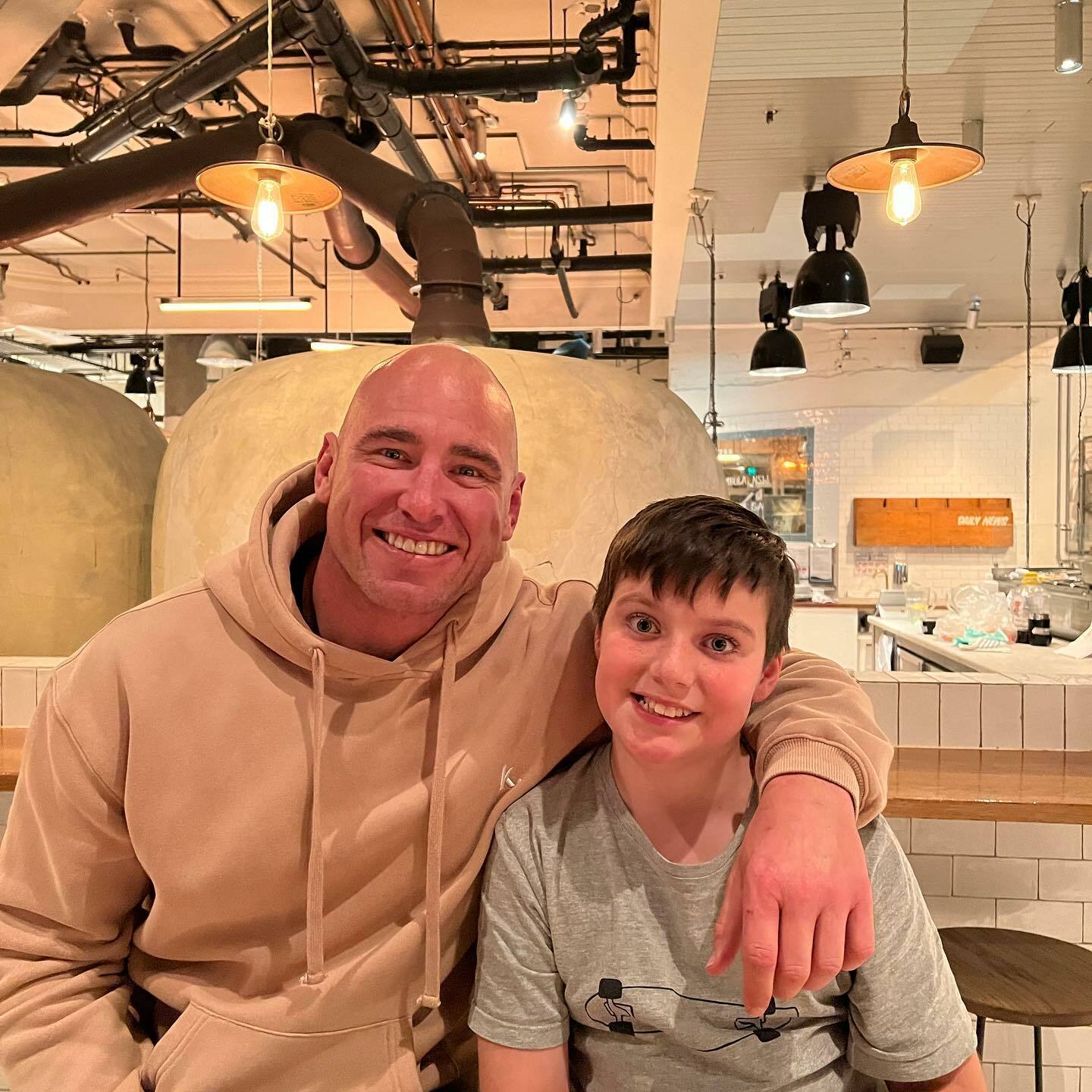 "I'm raising money to make sure kids like my friend Blake no longer have to die from this horrible condition. I miss Blake every day, but this time of year brings me hope because everyone comes together to raise money and make a difference. My favourite thing about him was how funny he was."
From sitting down for interviews to auctioning off highly sought-after sports memorabilia, the 10-year-old wonderkid from New South Wales pulled out all the stops to raise funds and got very creative to reach his $10,000 goal.
Connor, through the assistance of Ben, sourced signed football boots from NRL stars Victor Radley, Angus Crichton and Brisbane Broncos captain Adam Reynolds, with all the proceeds going towards his fundraising tally. Connor was also a recipient of some heartwarming generosity from the top bidder for Angus Chrichton's signed boot.
After making the announcement via an Instagram post, the winner of the boot responded with a message that sums up the generosity of the Leukaemia Foundation's fundraising community.
"Hey Connor, you have done a lot of good for this cause and because of this, I would like for you to keep the boot yourself as you deserve it. I've made my donation as promised and hope it can help in some way. Stay in touch and keep doing great things, mate! Stay well."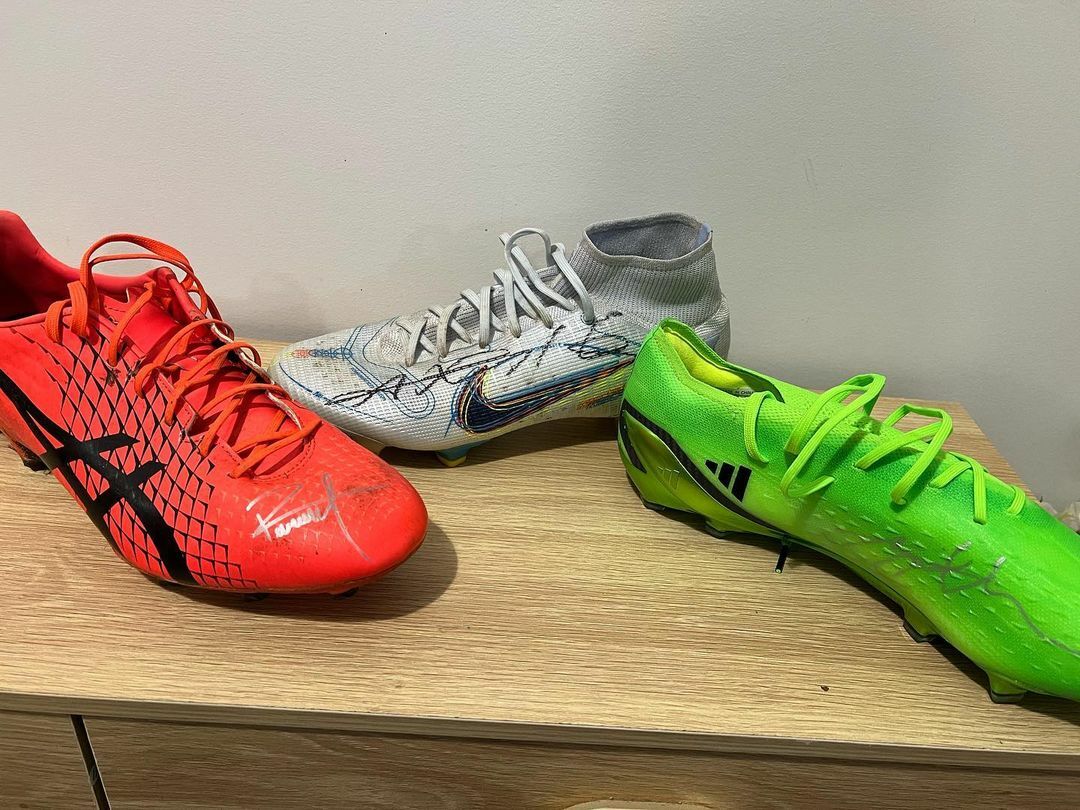 On Friday, 30 September, the Light the Night community came together to shine a light on blood cancer and reflect on how this disease has impacted lives. Connor spent the night at home with the rest of his family and lit a gold lantern to remember his buddy that was taken too soon.
On behalf of all 135,000 Australian families currently facing blood cancer, the Leukaemia Foundation would like to wholeheartedly thank Connor for his inspiring initiative, and extraordinary fundraising efforts.