The Leukaemia Foundation Welcomed Sabrina Abawi as our Light the Night Gold Lantern Ambassador for 2022
21 September 2022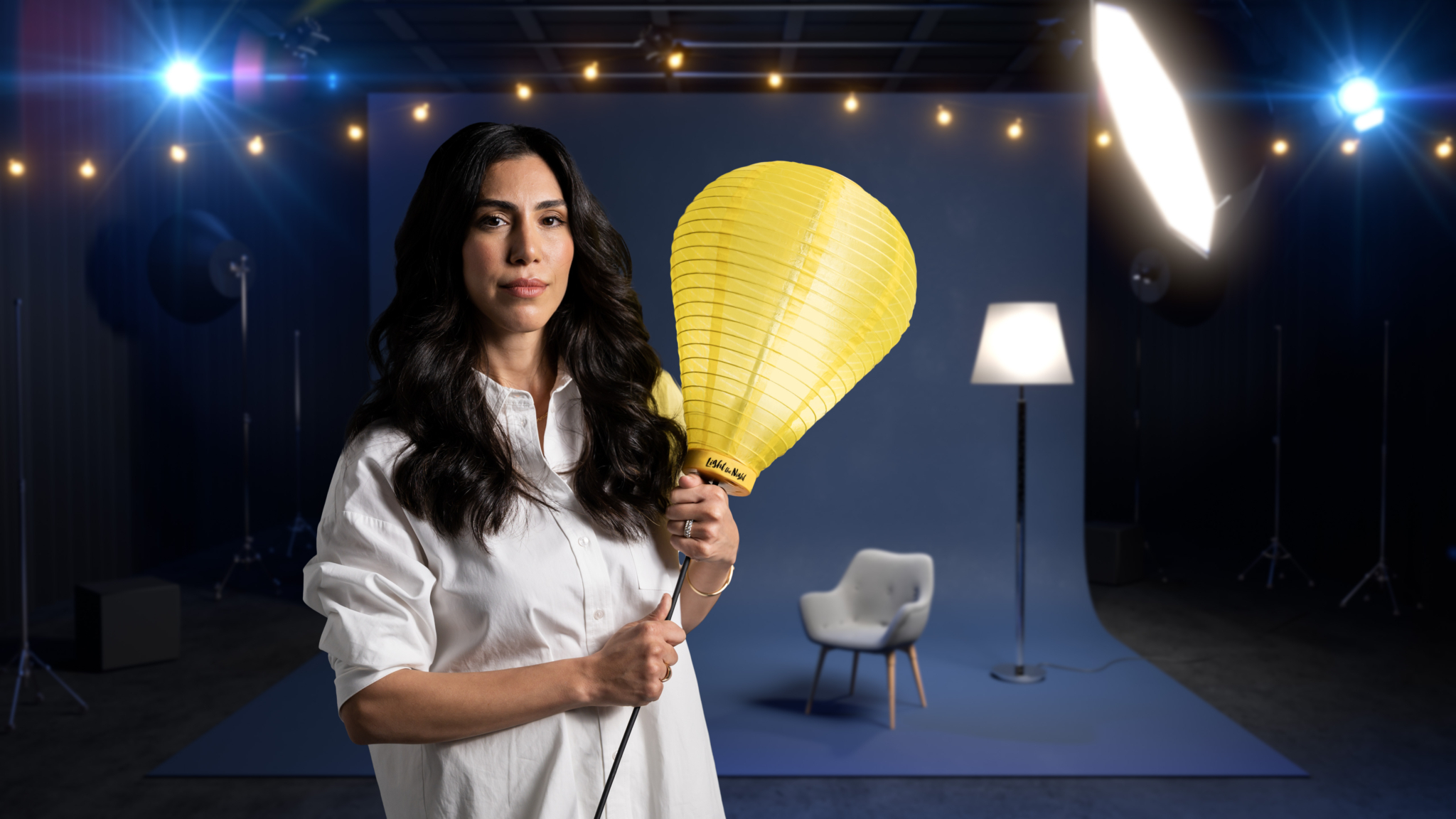 Disclaimer: This story may raise feelings of grief, loss, and distress for some readers. If you are experiencing difficulty at any time, remember that you are not alone. To connect with a blood cancer support professional and access the Leukaemia Foundation's grief and bereavement services, you can call 1800 620 420, or you can send us an email at referral@leukaemia.org.au.

On Friday, 30 September, Sabrina Abawi lit a gold lantern in memory of her sister, Summer, who passed away from blood cancer in March 2021 at just 24 years of age.
Despite an eight-year age gap, Sabrina and Summer were incredibly close from a very young age, and not a day goes by that Sabrina doesn't think about her "golden girl". After losing their father in 2018, this made the bond between the two sisters even stronger.
"We had an extremely close relationship," said the mother of two from Sydney. "She was my absolute everything. There's no words for me to describe what an amazing sister she was to me. She had exceptional relationships with all her family and friends."
Shortly after returning from an overseas 'trip of a lifetime' with her mother, Summer discovered a lump under her arm
"She travelled to North America and Europe, and Paris was her favourite city," Sabrina recalls. "A month after she came back, she had found a lump under her arm. Summer was already scared and fearing the worst."
After weeks of biopsies and scans, in late 2019, it was determined that she had a form of blood disorder. It wasn't until January 2020 that Summer was officially diagnosed with an aggressive combination of both acute lymphoblastic leukaemia (ALL) and acute myeloid leukaemia (AML).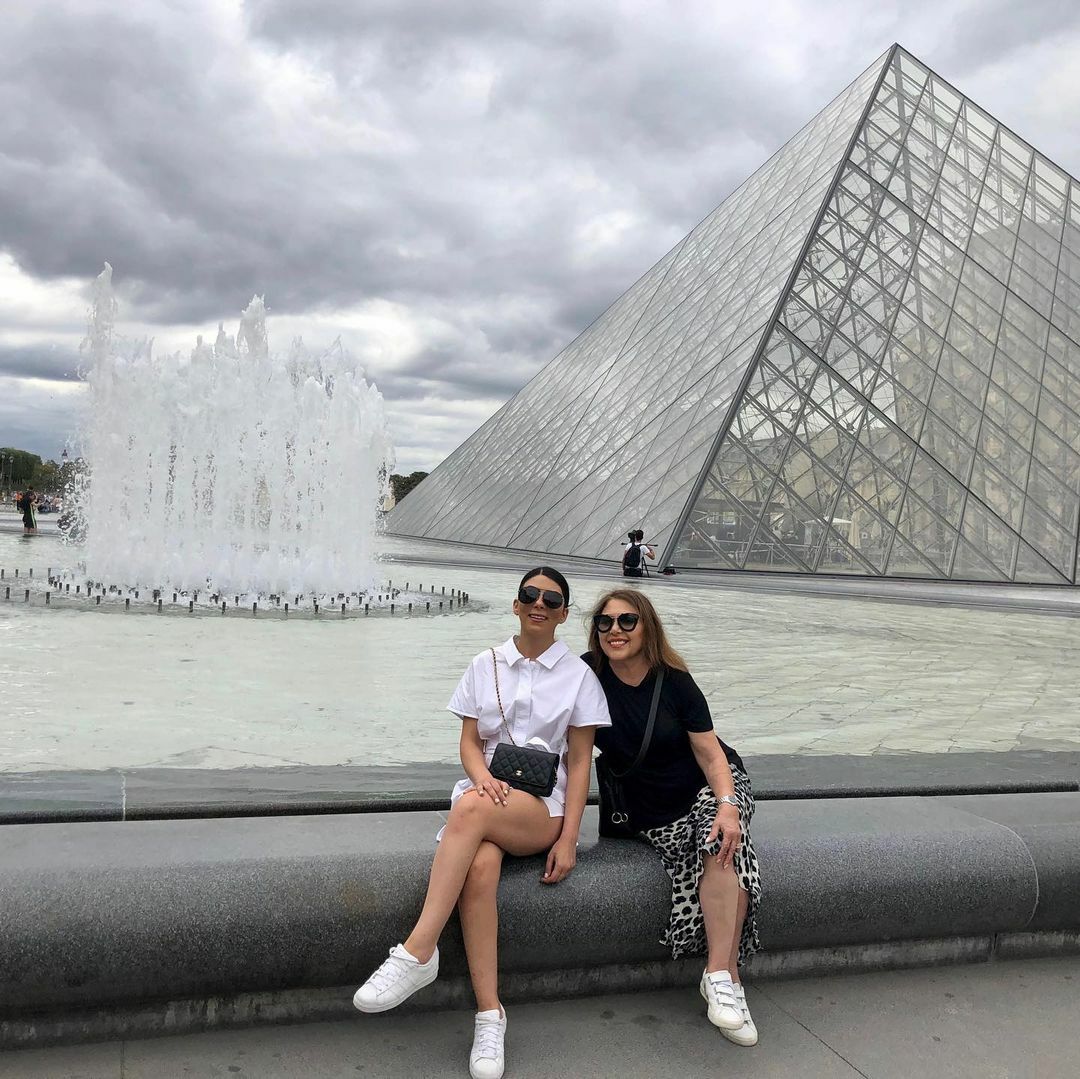 "Our whole world was tragically turned upside down with her diagnosis, which came as a complete shock. Summer was such an important person in our lives that we just couldn't comprehend what was happening. We were living in a nightmare, but we were strong for her."
After her diagnosis, Summer made the decision to keep her illness private as she began treatment.
"It was Summer's choice, and we respected it. I think she just wanted to exclude all the background noise and just focus on her recovery," Sabrina said.
"We were positive with her treatment. We had some positive stories surrounding us. My mum and I had two colleagues that had survived leukaemia, and that was the hope that we were hanging on to. But for me, it was the daily challenge of seeing Summer in hospital that was breaking me to pieces—the constant fevers, the lumps, the night sweats, numerous infections, and the ugly side of cancer, which is losing her hair. No family should have to endure that."
As Summer's treatment went on, Sabrina and her family connected with the Leukaemia Foundation to access emotional and informational support.
"We turned to the Leukaemia Foundation who were there for us. [They] gave us tools to be able to cope with the day-to-day challenges of being diagnosed, whether that was with counselling services, or putting us in contact with other families that were going through something very similar."
"They introduced us to these different families that were also going through something very difficult. We were able to bond. My mum was able to connect with their mothers and I was able to connect with their siblings, and it was just a sense of this wider community that was going through something together.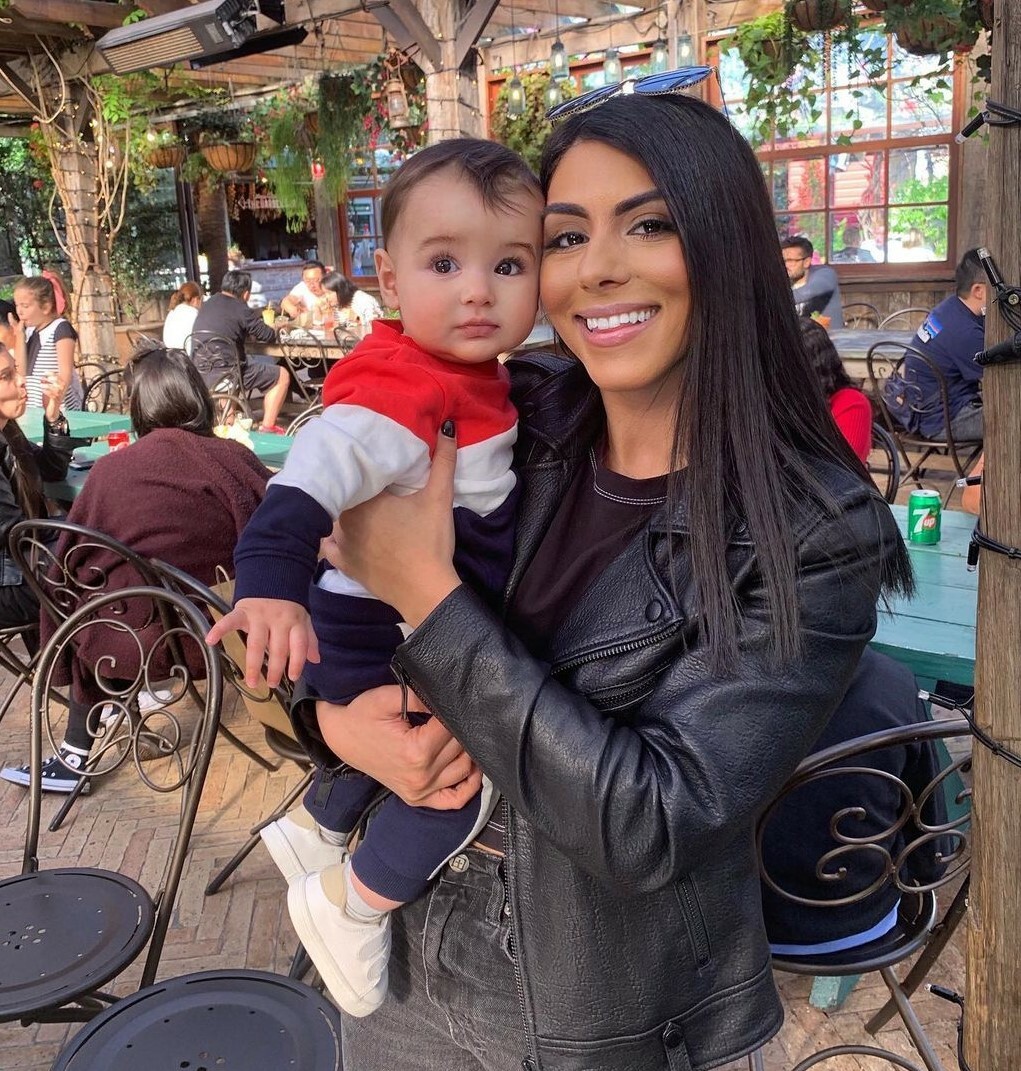 After months of hospitalisations, chemotherapy, and cocktails of drugs, Sabrina and her family were advised that the next step was a stem cell transplant.
As they began early stages of planning and preparation for Summer's stem cell transplant, Sabrina was told that she was a six out of six match to become her sister's stem cell donor.
"It was an honour for me to be able to give my sister the gift of life," Sabrina said.
The stem cell transplant appeared to have been a success, as they found no leukaemia cells in her body after the transplant was completed.
"At the time it was very positive, and we were very hopeful that she would be cured by this transplant. I'll never forget the moment that the transplant was completed. We [got] a call to say that there were no leukaemia cells [found in her body], and they were happy with [how the transplant went]. Those memories I'll cherish for life."
Just weeks after her transplant, Summer's blood cancer journey took another unexpected turn.
"After what seemed to be a successful transplant, eight weeks later, she relapsed," Sabrina said.
It was then that the specialist told Summer, Sabrina, and her family that the transplant had failed, and that Summer's blood cancer was now so aggressive, it was incurable.
As Sabrina was pregnant with her second child, Summer continued to grow weaker, and was admitted back into hospital in February 2021. Sabrina found out that she was having a second boy and broke the news to a surprised (yet happy) Summer by her hospital bed. It was then that they decided to tell their extended family and friends about Summer's battle.
After being admitted back into hospital, Summer's condition continued to worsen—and her family knew it was time to begin saying their goodbyes.
On the morning of Saturday, 20 March 2021—just six weeks before the birth of Sabrina's second son, Oliver—Summer peacefully passed away surrounded by the most important people in her life.
"The first few weeks [following her passing] were a blur. It was quite daunting because I lost Summer—my best friend and half of my heart—and then I had to welcome a new life into this world. So that was just emotionally very draining for me."
As Sabrina remembers her sister, she can't help but dream about the life that Summer should have had.
"Seeing her [in hospital] like that was just breaking my heart. Because in my mind, she was 24. She was at the peak of her beauty and youth and should be enjoying her life. She should be shopping for those clothes, she should be dining out at that restaurant, she should be travelling to that city. Seeing her friends do that [without] knowing what Summer was going through was breaking me inside."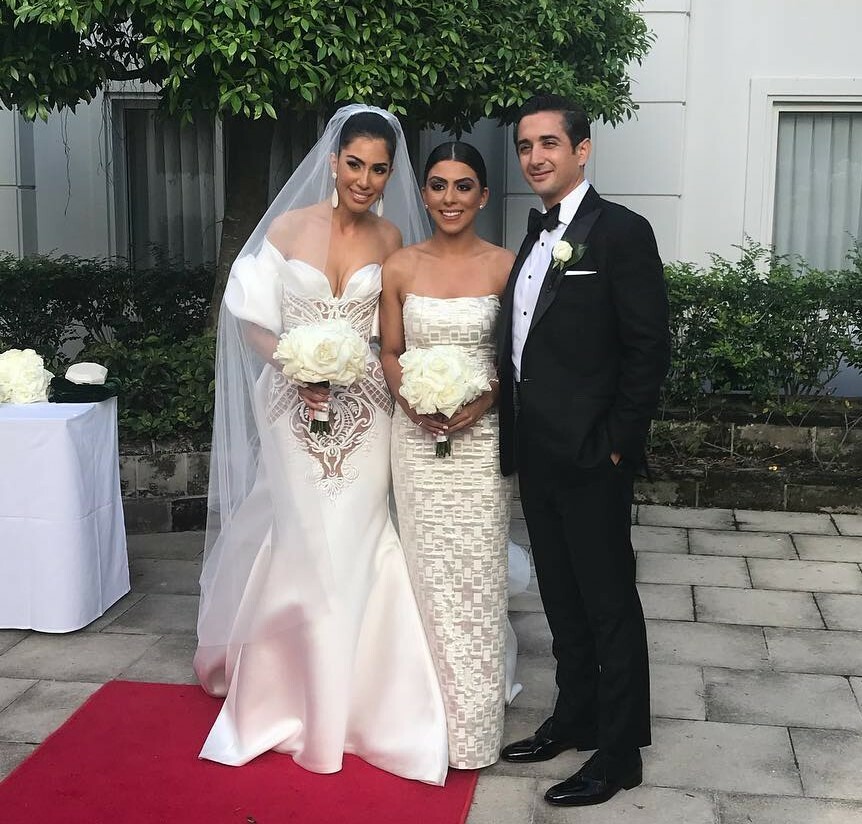 Sabrina reflects on what Light the Night means to her and her family, as they raised a gold lantern for Summer for the second time.
"I really do believe that it's extremely important for the wider community to understand the real impact that Light the Night can have on families going through such darkness," Sabrina said. "For anyone going through this type of cancer, hope is amazing, and can help them through their journey."
She also has a strong message for other families who are going through a similar blood cancer experience.
"You're not alone. There are other families that have gone through blood cancer. There are always resources to assist. And I would just have hope."
"That fight that you have today, will only make you stronger for tomorrow."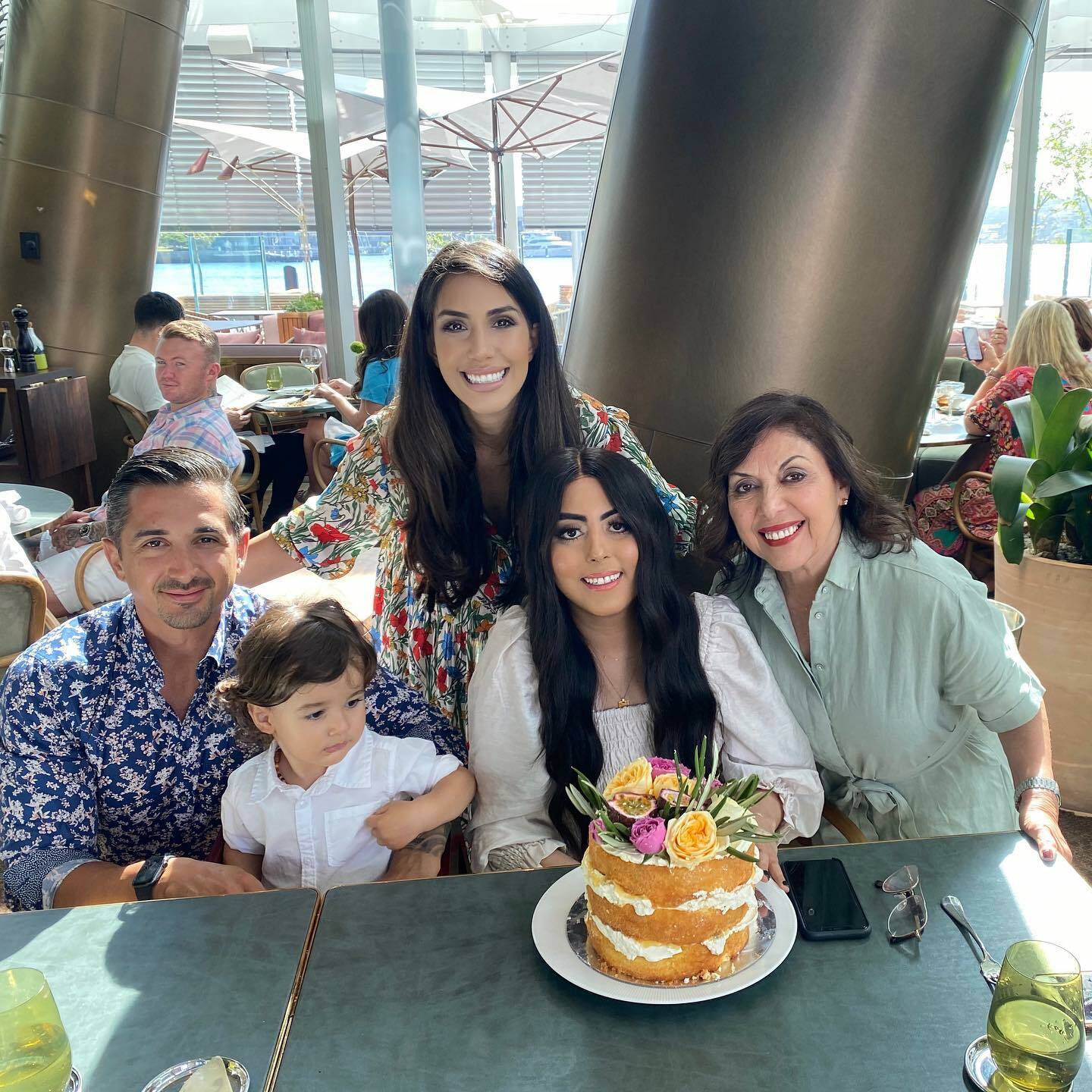 On Friday, 30 September, Sabrina and the rest of the 'Summer's Light the Night' team raised their gold lanterns to honour and remember their 'golden girl'.
"We light the night in honour of my sister's bravery, strength and courage. This night means that we get to remember Summer, and how beautiful she was inside and out."
The Leukaemia Foundation remembered Summer this Light the Night and was honoured to have had Sabrina represent all Australians who have lost a loved one to blood cancer as our Light the Night gold lantern ambassador for 2022.

Remember, it takes strength to make your way through grief, and please know that you are not alone. If you are experiencing feelings of grief, loss, or distress after reading this story, you can call 1800 620 420 to connect with a blood cancer support professional and access the Leukaemia Foundation's grief and bereavement services, or you can send us an email at referral@leukaemia.org.au.