Catherine remembered her Father through Light the Night
15 November 2021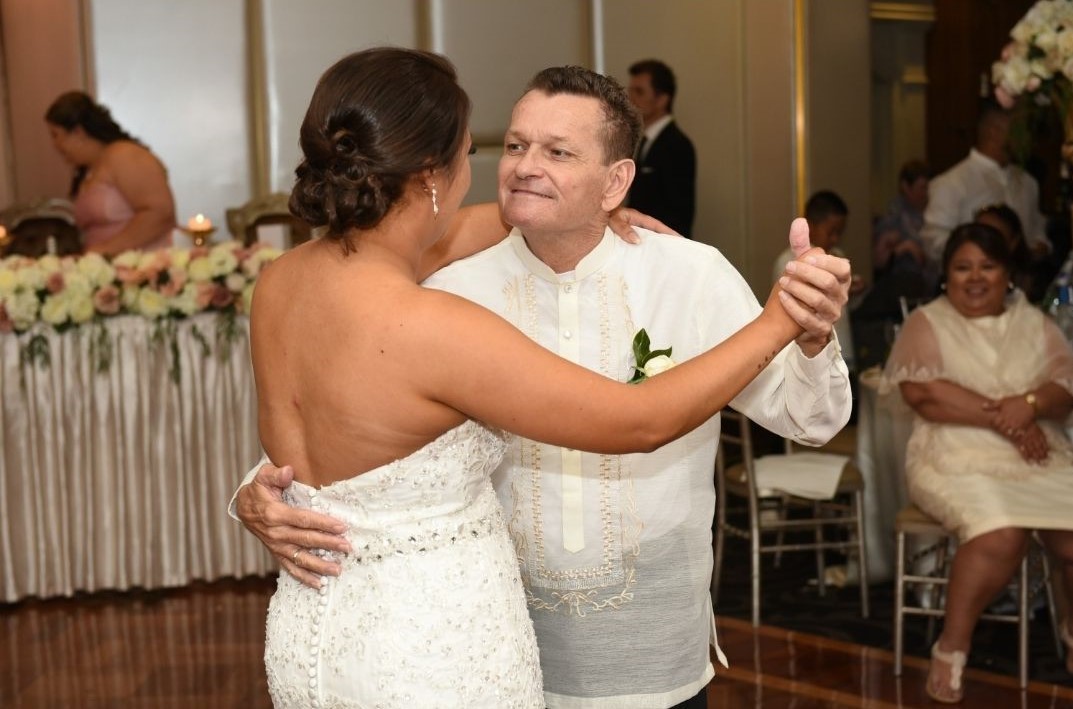 The Leukaemia Foundation – on behalf of every Australian who has been touched by blood cancer – would like to thank Catherine for not only joining us to Light the Night, but for being a Bright Star fundraiser in 2021.
Catherine has raised over $6,840 for the Leukaemia Foundation – and we could not be more grateful for her support.
On Saturday, 16 October last year, Australia came together to shine a light on blood cancer, and on the darkness that it brings to each person it touches. On the night, Catherine – alongside her husband Dario, daughter Mila and extended family – lit a gold lantern to remember her Dad who she lost to multiple myeloma in September 2021.
"In June 2017, our worlds were rocked when we learnt of my dad's diagnosis. I was due to get married a few months later and the first thing my dad asked his haematologist was if he'd get to walk me down the aisle. And he did. He also got to meet three more of his grandchildren in the four years post-diagnosis, in addition to the two he already had."

"I have seen firsthand how blood cancer affects not only the patients but the families too. I want to use this pain and emptiness I'm feeling to raise awareness and money for blood cancer to support the families facing these times, as well as towards research so maybe one day someone else won't have to feel the same pain.

Since Dave's passing, Light the Night has become a special way for Catherine and her family to remember him, and acknowledge everybody who contributes to helping people living with blood cancer.
"I wanted to raise as much money as I could for Light the Night because my dad was given four more years due to the research and treatments that are available. I hope that one day, the pain my family feel, won't be felt by any more families and blood cancer will be a thing of the past.
My mum Clarissa, brother Chris and our families are so thankful for all the doctors, nurses, researchers, fundraisers, and donors out there. We all came together on the night as a grieving family and lit our lanterns and candles to remember our dad. This is now a tradition we will definitely partake in each year."
Thank you, Catherine, for sharing your father's story, and for supporting Light the Night – from all of us at the Leukaemia Foundation, we express our sincere condolences for your loss, and to thank you for shining a light on blood cancer.