Our partners in lighting the night
Learn more about the partners that help make Light the Night possible.
We want to share our heartfelt gratitude to our partners for their unwavering support of Light the Night. In a year when we need their support most – they have made Light the Night possible.
Find out more about why our partners stand beside Aussie families facing blood cancer and how you can support them, too.
A welcome message from our Principal partner
Bridgestone Australia
On behalf of Bridgestone Australia and the Leukaemia Foundation, thank you for participating in Light the Night and providing hope for the thousands of Australians and their families living with blood cancer.
Bridgestone Australia is proud to have been the principal partner of Light the Night ever since its inception, as part of our long-running support of the Leukaemia Foundation spanning more than 35 years.
Together, the Leukaemia Foundation, Bridgestone, our network of stores throughout Australia and our customers continue to help support blood cancer patients through the provision of transport options to and from life-saving treatment, accommodation for regional families needing to relocate to be closer to treatment centres and raising critical funds towards investment into life-changing research.

Our ongoing partnership with the Leukaemia Foundation is a core part of our commitment to contributing to society under the company's global 'Our Way to Serve' initiative. Throughout the year, our stores and customers are continually raising funds with $2 from every Turanza Serenity Plus tyre sold going directly to funding the Leukaemia Foundation's transport service, as well as other fundraising initiatives.

It gives us great delight that you share the same passion for supporting and helping to raise funds for the incredible work the Leukaemia Foundation undertakes every day through their advocacy, research and provision of services to support those on their journey with blood cancer.
Thousands of families, including many in the Bridgestone network, will be shining a light on blood cancer in our own special way around the country on Saturday, 16 October – in a shared moment of hope and unity.
On behalf of everyone at Bridgestone and our network of stores, thank you for your support of Light the Night and your efforts in raising awareness and vital funds for the work of the Leukaemia Foundation.

Stephen Roche | Managing Director, Bridgestone Australia & New Zealand

Creative partner
KOJO
For over twelve years, KOJO has brought Light the Night to life by telling the stories of Australians facing blood cancer that help to connect us all.
KOJO is a national creative studio that works across Film & TV, Marketing, Brand Experiences, and Sport. We merge strategy, creativity, production, and technology to captivate and inspire audiences around the world.
When faced with unprecedented changes to Light the Night, KOJO has helped to bring the new event to life through photography, videography and the beautiful lantern lighting ceremony.

Together, KOJO and the Leukaemia Foundation have told the stories of people affected by blood cancer to the national stage, inspiring donor support and raising blood cancer awareness. KOJO also provides invaluable year-round support in our branding and digital space.

"KOJO is incredibly proud to partner with the Leukaemia Foundation. The Light the Night event raises vital money to support those with blood cancer and fund research to help more people survive.

Like many, we have felt the direct personal impact of blood cancer in our lives, when in 2010 we lost a KOJO founder John 'Bluesky' Chataway.

On the night, I light a gold lantern to also remember my Dad, who died of blood cancer 34 years ago, at only 49 years of age."
Stephen Lord | CEO, KOJO Group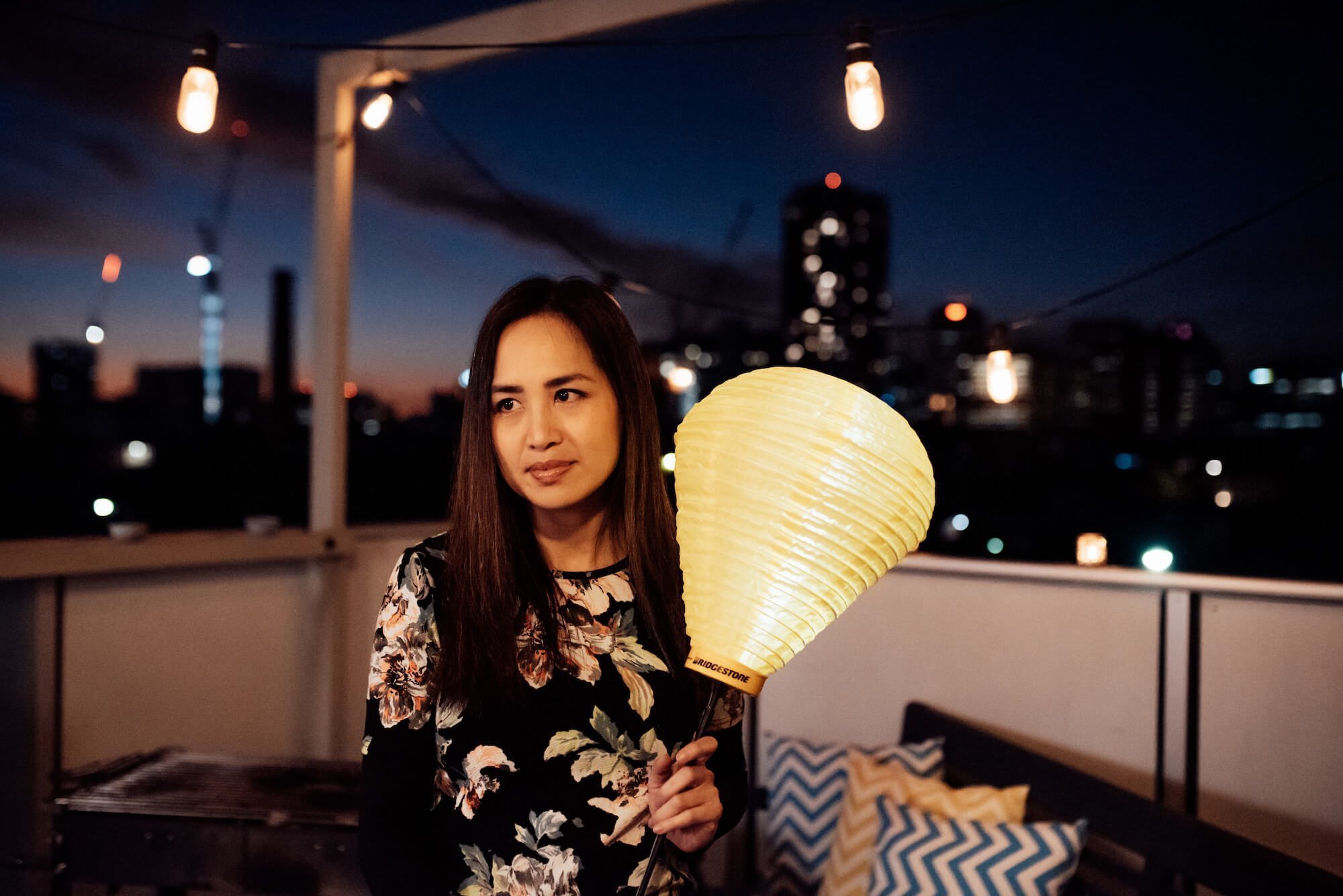 Key partner
Brydens Lawyers
For over 40 years, Brydens Lawyers has established a reputation for providing expert legal advice and representation with the highest level of client service at an affordable price.
Brydens Lawyers are long–term partners of Light the Night and the Leukaemia Foundation. They have supported the patient transport program and critical research initiatives, demonstrating their commitment to improving the lives of people living with blood cancer.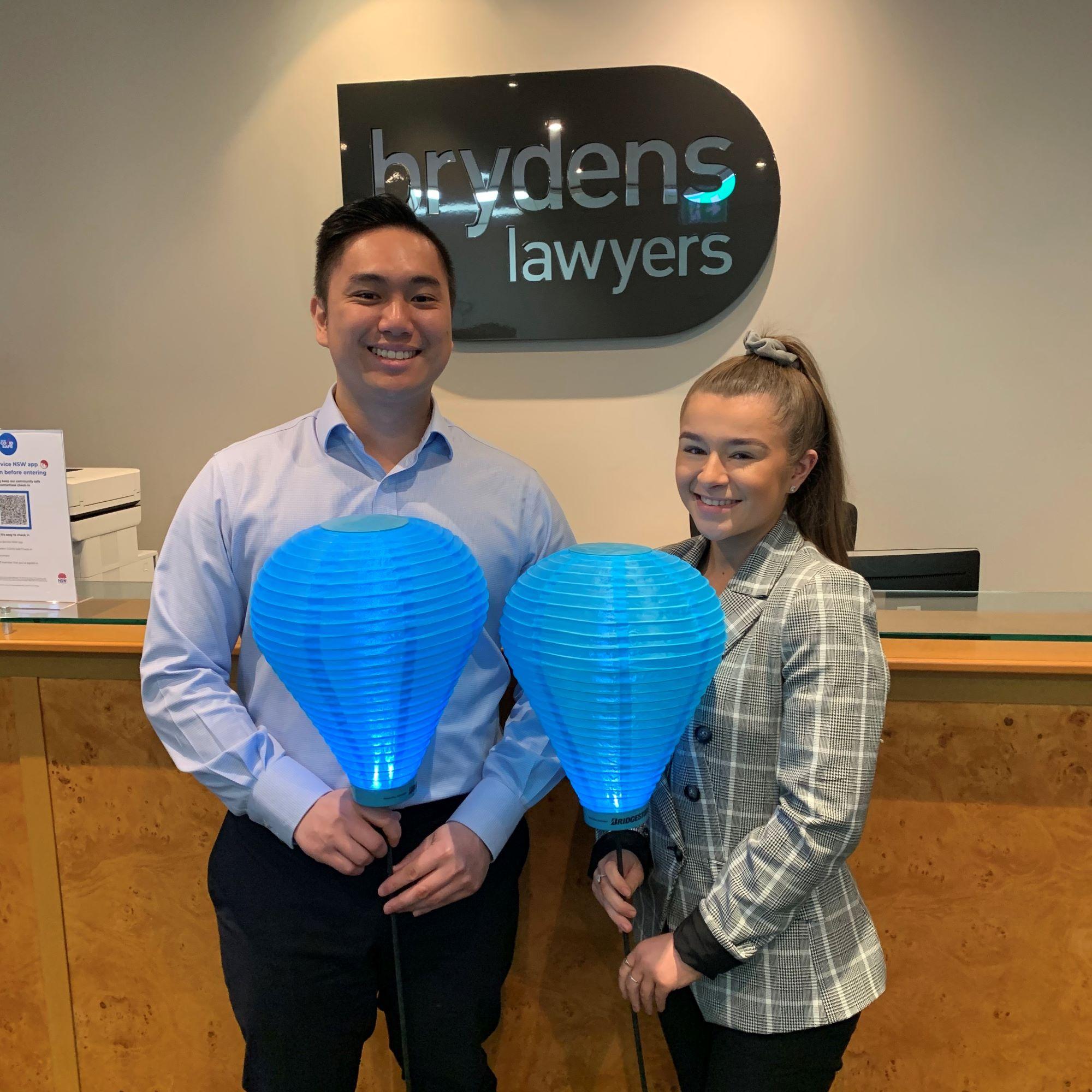 Key partner
Novartis Pharmaceuticals
This year, we welcome Novartis as a key partner of Light the Night.
Novartis is a global healthcare company based in Switzerland providing solutions to address the evolving needs of patients. Its purpose is to reimagine medicine to improve and extend people's lives. As a leading global medicines company, they use innovative science and digital technologies to create transformative treatments in areas of great medical need.
The team at Novartis is passionate about supporting the blood cancer community and have been valued supporters of the Leukaemia Foundation for many years. In fact, in 2020, Novartis rallied its troops and wholeheartedly embraced our re-imagined event. Their super team of 32 employees raised a staggering $35,000 collectively and this year we welcome them back as a key partner too!
"The whole Novartis team is proud to support the work of the Leukaemia Foundation and we will help raise awareness again this year for all to embrace, support and participate in Light the Night –  from home and from a far."
Andrea Bennett | Patient Relations and Communications Manager, Novartis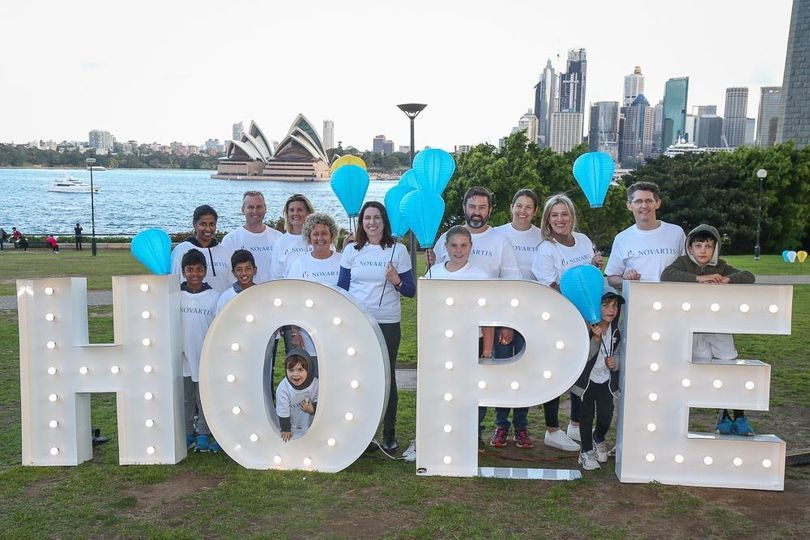 Logistics partner
Simon National Carriers
We are incredibly grateful for the support of Simon National Carriers, who have continued to support Australians living with blood cancer.
A family-owned business and amongst the largest privately-owned national freight companies operating in Australia. Supporting the Leukaemia Foundation all year-round is part of the culture at Simon National Carriers, an incredible ally to all Australians facing a blood cancer diagnosis.
Simon National Carriers generously take on the enormous logistical task of delivering the lanterns that shine a light on blood cancer to every corner of Australia.

Through their partnership, money raised at Light the Night is spent where it's needed most – on the special care families need to make it through and life-saving research.
"We started out as a family business and still are a family business. We have a number of personal connections to blood cancer and we see the importance of showing support for those we know and others affected by blood cancer.

We also appreciate the importance of giving back to the community, in both metro and regional areas where we operate. Simon National Carriers jumped at the opportunity to support the work of the Leukaemia Foundation through Light the Night, as Logistics Partner and we are proud to be supporting the cause and on the road to beating blood cancer together"
David Simon | Chairman, Simon National Carriers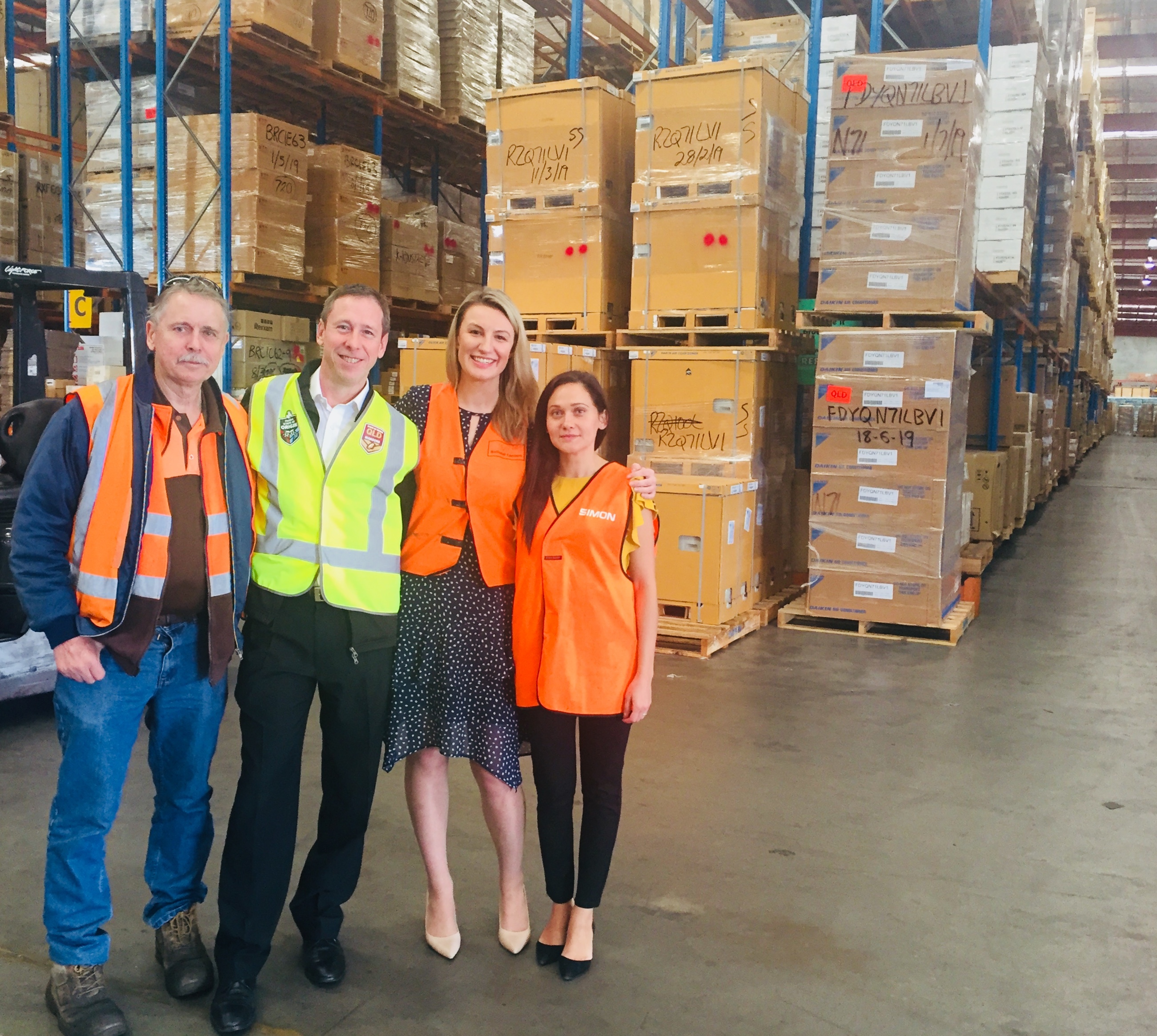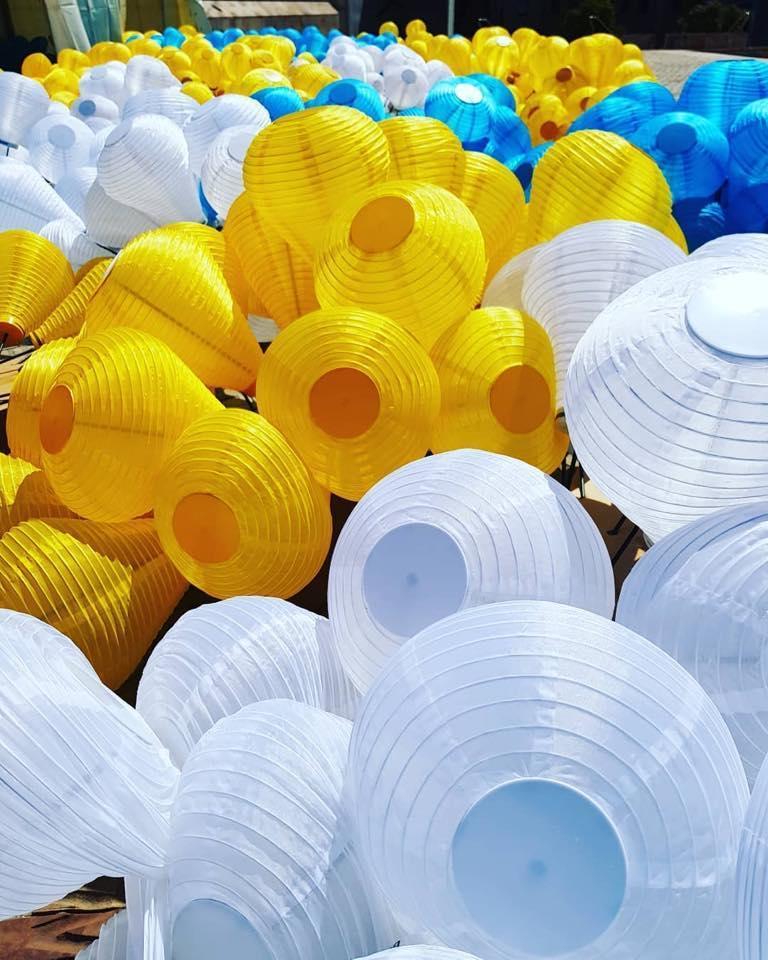 There are so many reasons to add your organisation to this list.
Show your stakeholders that your business acts on things that matter.

A partnership that is aligned with your corporate social responsibility strategy, your values and your products has many positive influences on your business.
Contact our team today and find out how easy it is to build a lasting partnership.