Mackenzie's Blood Cancer Triumph
18 August 2020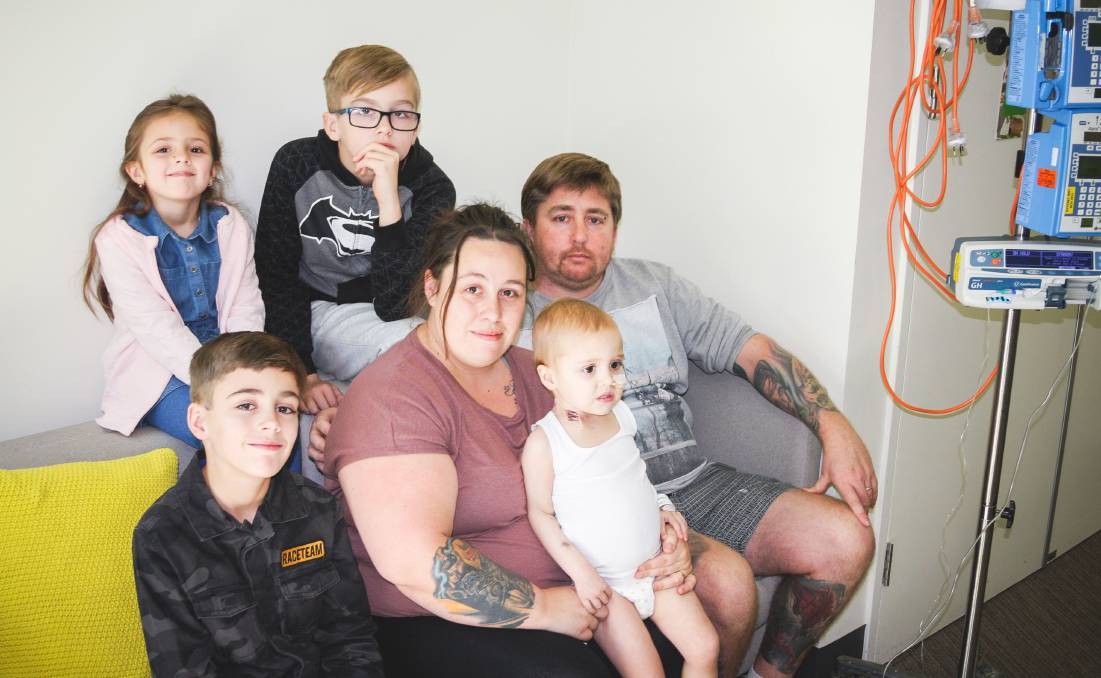 A month after her second birthday, Mackenzie was diagnosed with blood cancer.
In a heartbeat, the shock diagnosis had turned the lives of her parents Brenton and Tanya Butterworth, and her three siblings Preston, Izayiah and Adalyn entirely upside down.
"None of us could have prepared for what was coming... I never thought in a million years that my child would face something like this," her mum Tanya said.
In the months leading to Mackenzie's diagnosis, she had been sick with passing viruses and fevers, but these were dismissed initially as seasonal illnesses likely contracted from Mackenzie's daycare.
After receiving antibiotics sometime later for a double ear infection without any improvement to her condition, her parents' concerns escalated.
Then came the unexplained bruising along Mackenzie's legs.
At this stage, Brenton insisted on taking Mackenzie to the hospital for more serious tests. It was then that their worst fears were confirmed with a bone marrow biopsy.
On August 25th, 2019, Mackenzie was diagnosed with acute lymphoblastic leukaemia (ALL).
Mackenzie was quickly relocated from her family home in Ballarat to the Royal Children's Hospital in Melbourne, with only her mum by her side.
Almost overnight, the family was separated across the state as Brenton stayed at home to look after their three other young children.
For a while, Mackenzie's dad and siblings would visit on weekends and school holidays, but once COVID-19 restrictions set in earlier this year, those precious visits had to end.
Mackenzie's treatment was the most challenging and isolating experience of her life so far. Multiple rounds of chemotherapy and numerous blood and platelet transfusions weakened her immune system, and she was cut off from the outside world for fear of contracting any illness or infection that could compromise her recovery.
"We weren't able to see anyone... it was just her and I," Tanya said.
"She's been amazing... She's been through a lot. But most of the time she's happy and playful. It's really incredible to watch a child that's been put through absolute hell who still manages to smile." 
Almost a year after her initial diagnosis, Mackenzie is now back at home and undergoing her maintenance phase of treatment. According to her mum, life for their family is almost back to normal.
"It's as normal as it can get... There's still a long road ahead, but at least we're all home now. Mackenzie has done all the hard work. Now it's just about jogging across the finish line.
"Now, we're excited to be in a position to help give back to the blood cancer community." 
On Saturday, October 10th, Mackenzie and her family are planning to hold their own special Light the Night by doing a small lantern walk around the neighbourhood to give Mackenzie a chance to show off her white lantern.
As the sun sets, they'll return home to watch the virtual lantern ceremony before settling in for a family movie night with Mackenzie's favourite sweet treats.
So far, the young family have raised more than $750 to help people living with blood cancer, with no signs of slowing down.
You can click here to help Mackenzie and her family reach their fundraising goal or sign up now to join thousands of Australians as part of the virtual lantern lighting ceremony on Saturday, October 10th.