Light the Night Shooting Star – Jeff Cairns
22 September 2020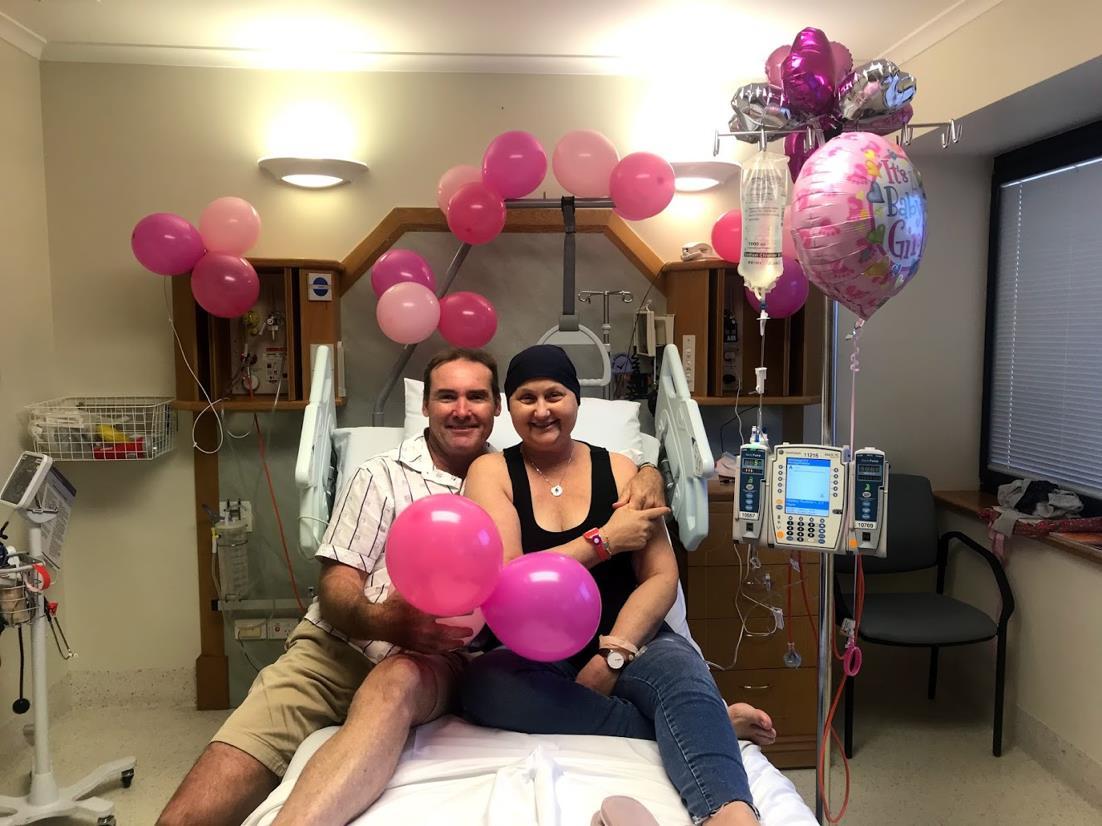 When Jeff Cairns raises his gold lantern on Saturday, 10 October – it will be on the deck that his wife never got to see finished.
It was April 2020. Jeff and his loving wife Lyndell sat in the cool shade of the tree that they planted together back in 1992 at their home in Goondiwindi.
It was the first tree that they planted to celebrate the arrival of their first son, Sean. It was joined soon after by trees for their second and third children, Jodie and Teisha.
Over the past 28 years, this tree received so much love.
As well as providing shade, it was also used as a pirate ship, a dollhouse and sometimes – a lookout for those Queensland summer sunsets. In the Winters, it was host to many family BBQ's and toasty fires.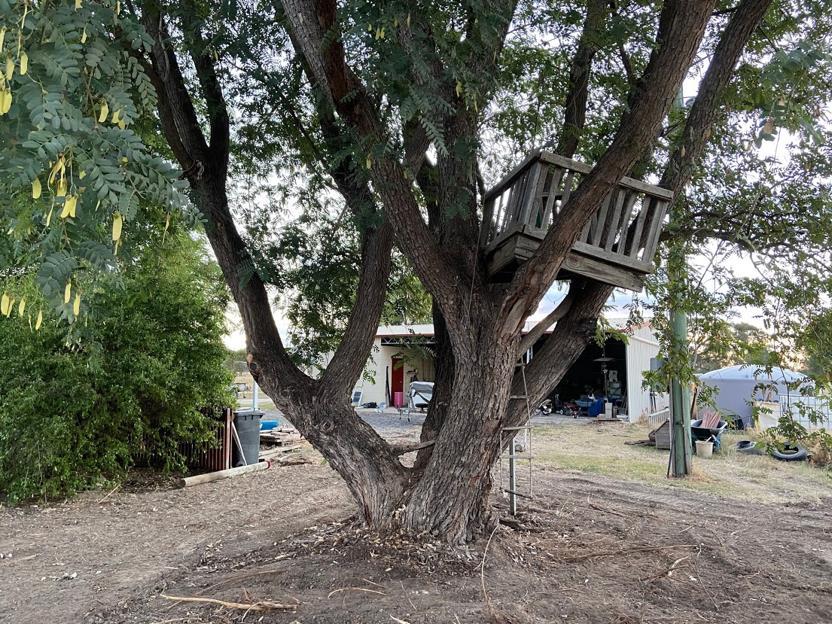 So, on this April day, a whole 28 years later... Jeff and Lyndell enjoyed the shade and thought of their grandchildren.
They had become grandparents for the first time in March when Tilly Louise was born – and they were in love.
They wanted their grandchildren to enjoy the trees as much as their children did – but the area needed work.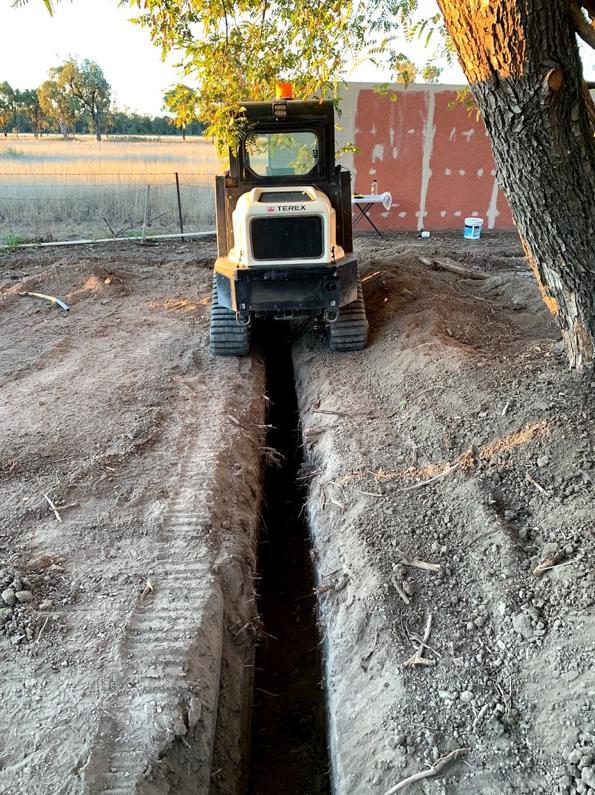 So, they got designing.
A few hours later – a rough sketch emerged of the dream family backyard. The trees were going to feature alongside new decking, an upgraded tree house and state-of-the-art slippery dip.
The very next day, Jeff showed the local builder and even borrowed a bobcat to begin the work.
Then, after the bliss of dreaming and planning, Lyndell had to go back to the hospital in Brisbane, far away from her family, friends and home in Goondiwindi.
Lyndell needed to start another cycle of treatment for her rare T Cell NK Lymphoma. So rare, that it took over eight weeks of testing to diagnose.
Jeff became determined to have the deck finished for Lyndell's next visit home.
At the beginning of June, Lyndell was told that her blood counts were not good. The aggressive nature of her blood cancer quickly became too much.
Within a week – on Monday the 8th of June, Lyndell's six-month battle with blood cancer ended.
It was the same day the builder was due to start work on the deck.
"Lyndell always had an extremely generous, kind and caring nature. Lyndell's Place will be a happy place. A place where we will tell stories and remember why she was so special to us. We will also tell these stories to her grandchildren and let them know how the spirit of this special person lives within them. Their own special guardian angel."
Jeff and his family are determined to have the deck finished by 10 October and will hold a special 'Light the Night for Lyndell' and raise a gold lantern in her memory.
He has already named the deck 'Lyndell's Place'.
With the help of his three children, Jeff has now raised over $13,000 to honour her memory. He has raised money in the hope that no other family will have to endure what they have gone through.
"Although Lyndell's battle with this disease did not end well for us, we never gave up hope... By supporting the Light the Night cause, we will be able to provide valuable resources for the continued research into Lymphoma and Leukaemia."
Our hope is that this continued research by dedicated people will enable early detection to begin lifesaving treatment for blood cancer sufferers."
Through their fundraising, Jeff and his family have become Light the Night Shooting Stars. They have already helped to drive life-changing research into blood cancer and the ultimate goal of zero lives lost to blood cancer by 2035.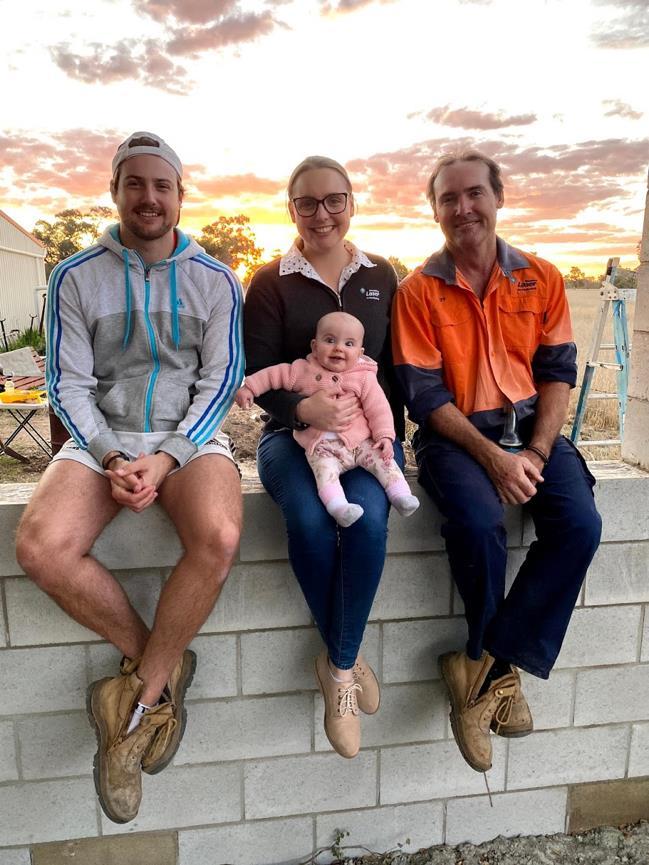 Light the Night Shooting Stars have raised over $10,000 for Australians facing blood cancer. You can see all the fundraising levels here: https://lightthenight.org.au/fundraise#badges