Fifteen-month-old Flynn's Fight for his Family
13 July 2020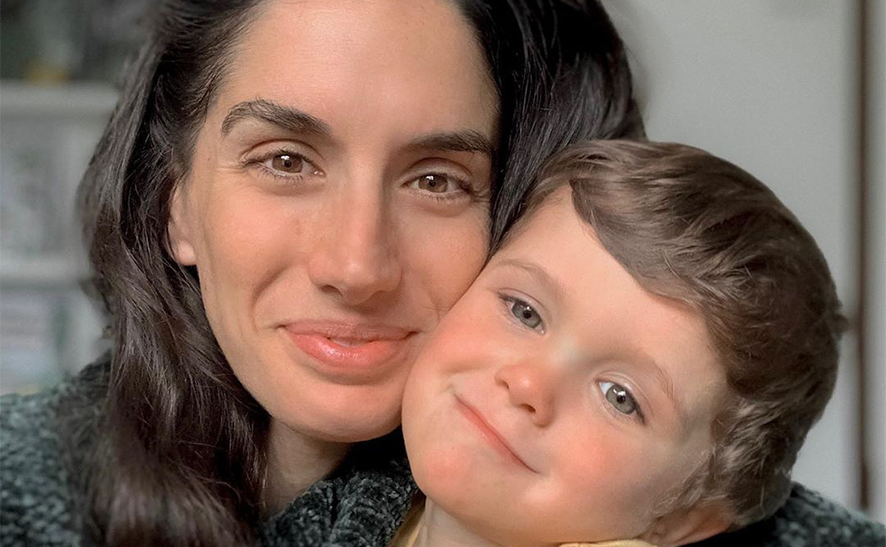 Blood cancer diagnoses radically transform lives. They can force people to leave their homes, to leave work, to leave their daily life behind as they begin their journeys of treatment. For Flynn Winter, a diagnosis with leukaemia turned his whole family's world upside down in a single moment.
He was only fifteen months old.
Flynn's mum, Laura Winter, describes that moment of diagnosis in 2018 as though it was yesterday.
"We were living this blissful, simple life on Christmas island and suddenly our world just changed. We left our home, our friends, our life behind almost immediately... It was like a rug was pulled out from underneath us," Laura said.
The Winter family had to relocate their entire life to Perth effectively overnight after doctors on Christmas island suspected leukaemia. Shortly after, Flynn's diagnosis was confirmed as a rare form of blood cancer named Juvenile Myelomonocytic leukemia.
"The only treatment for this form of cancer is to go straight to a bone marrow transplant," Laura said.
"With this leukaemia, no chemotherapy has been shown to cure it. Flynn had his bone marrow transplant at just eighteen months old."
Even then, the road forward for Flynn was complicated by issues that followed the transplant. Flynn dealt with a case of graft-versus-host disease within days of the procedure, which attacked his liver, skin and gut.
"We were in hospital for a year after that transplant," Laura recalls. "We pretty much lived in the hospital for that year... He's been on a huge journey. There have been so many ups and downs, but he's a very resilient boy. He's amazing."
Because of Flynn's age, Laura says it's unlikely that Flynn had any concept of what was happening to him throughout that year. Laura reflects that living day to day like this, despite the pain, might have been a benefit to Flynn in the end.
"He couldn't have been thinking about the next day, or what was going to happen to him... Although, because he was so young, it was also a problem because we couldn't explain what was happening. The side effects were so horrific, but for him, it was really just one day at a time."
For the rest of the family though, grappling with the realities of Flynn's diagnosis was deeply affecting. According to Laura, they too needed to focus on taking each day at a time and learn from other people that had been through what Flynn was experiencing.
"Whatever would help us on that day, we'd find it," Laura said.
Flash forward to today and Flynn looks like any other cheerful, bubbly and healthy three-year-old. Though he was unaware of the severity of his circumstances at the time, today Flynn is very aware of how special he is.
He also hates going back to get his blood tests.
"He says, 'Why am I getting this test, Mum? Why am I going to hospital?' I'm better now!'" Laura laughs.
Life for the Winter family might have been transformed forever on that day in 2018, but Laura's confident now that Flynn can grow up and experience life like any other kid.
"When he was immunocompromised, he wasn't allowed to go to playgrounds or playgroups. Any infection or bacteria would be deadly. He was very much in isolation at home for a good year. Life is as normal as it can be now... but he's still regaining strength, and his body is still healing."
In fact, last year's Light the Night event in Perth was Flynn's first ever experience being in a crowd. According to Laura, it was magical.
"Flynn had just come off his medication, so he could finally be around people again. He loved it! There was music, he was dancing, and it was a real inspiration to a lot of people around him to see such a happy young boy carrying a white lantern," Laura recalled.
"For us, it was a huge celebration. There were lots of people coming up to us and asking about his journey. He was offering hope and inspiration to people older than him, because of his resilience as such a young one."
For Laura and her family, Light the Night is an important moment for blood cancer advocacy, awareness and hope. Attending Light the Night in 2019, Laura says she found being there with Flynn to be especially important in advocating for the fact that young children are also affected by leukaemia, and that they survive it too.
"I feel that children have that way of really hitting home to the wider community how real this is. It really affects people. Some people in my family find it understandably difficult to be around other people going through their journey because it's triggering of their past pain, but I personally find it a lovely way to pay things forward and offer hope to the community," Laura said.
"I know firsthand that when you're in the midst of it, it's really hard to find hope some days, so to hear these stories and to see others who are on the other side of it all can be really inspirational, I think."
For Flynn, Laura and the rest of the Winter family, Light the Night is shaping up to be a new family tradition to celebrate Flynn's incredible journey, achievements and resilience, and to offer hope, awareness and solidarity; to stand with the blood cancer community for a future without leukaemia. This year, they will be raising their lanterns during the virtual ceremony on Saturday, 10 October.
You can register to help shine a light on blood cancer today at: https://lightthenight.org.au/#signup