Bright Star Fundraiser - Mark Reid
20 October 2020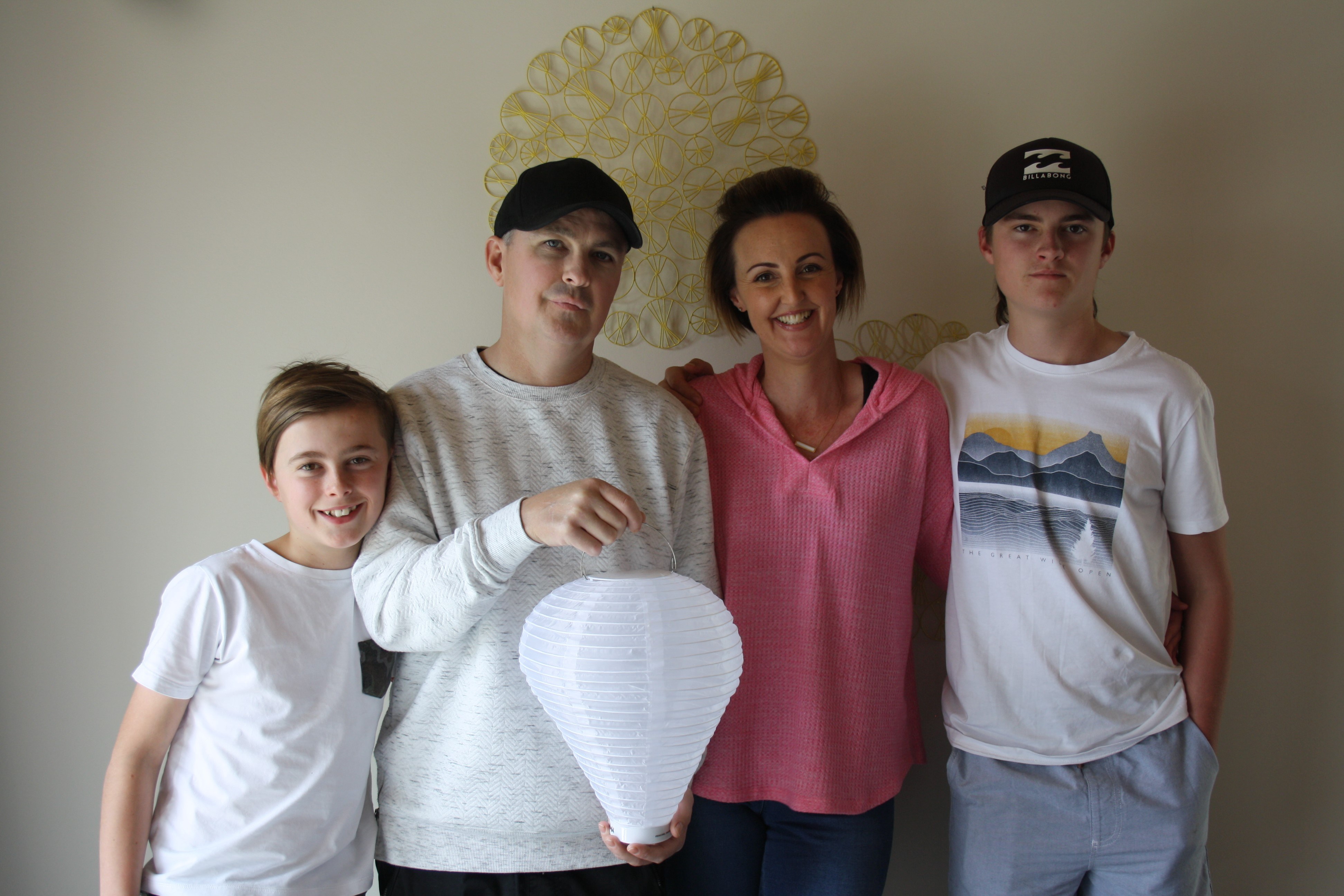 "One day we are happy, living and enjoying life, working hard and concreting our new BBQ area... the next, everything changed."
A simple blood test after a mountain biking accident changed Mark and his partner Carmon's lives forever.
Sitting in a doctor's office in Hobart on the morning of October 3rd, 2019, Mark's diagnosis was confirmed. He had Acute Lymphoblastic Leukemia.
"20 minutes later, I was undergoing my first procedure. A Bone Marrow Biopsy and hospital admission followed the next day. Blood transfusions, debilitating headaches were next for a month or so... nausea, a trip to the emergency ward, full body pains and the chemo kicked off soon after," Mark said.
"My diagnosis shocked us to the core. In that moment we felt heartbreak, sadness, fear and devastation. We had so many questions."
Blood cancer turned Mark, his wife Carmon and their two young boys' lives upside down practically overnight.
"First, blood cancer took over my life. Then, it started to control it," Mark said.
"It took everything I thought I had in me to fight it. It took a huge toll on my mind, too."
After six rounds of chemotherapy, multiple stays in hospital and a particularly tough biopsy requiring doctors to drill into Mark's skull, Mark travelled to Melbourne for what would be a life-saving Bone Marrow Transplant.
"What followed was 11 rounds of full body radiation, 33 days in hospital, and constant nausea for the next two months. I slept more than I was awake," Mark said.
Isolated in a hospital far from home and his family, Mark said it was not only a tough physical fight to recover from the transplant, but an even tougher mental battle for the family. Separated from his wife and two young boys, Mark stayed strong in hospital. Eventually, he was allowed to return home to complete his treatment in Hobart.
"We are lucky that the remainder of my treatment can be done in Hobart," Mark said.
"In fact, the treatment on the 28th of July this year, a Donor Leukocyte Infusion, was the first one ever done in Hobart."
"I would like to thank my doctors, nurses, The Leukemia Foundation for their apartment in Melbourne supplied at no cost and everyone else involved in some way that has helped us along this horrible journey," Mark said.
"We are all finally feeling positive and are looking forward to making it through this last stage of treatment."
Mark has so far raised an incredible total of $9,387 to give back to the blood cancer community and the Leukaemia Foundation, making Mark one of our Bright Star fundraisers for Light the Night. Overall, his family has raised an incredible $14,814!
Thank you Mark, Carmon and the rest of your wonderful family and supporters!