2018 Bright Fundraisers
See how our 2018 Bright Fundraisers are tracking.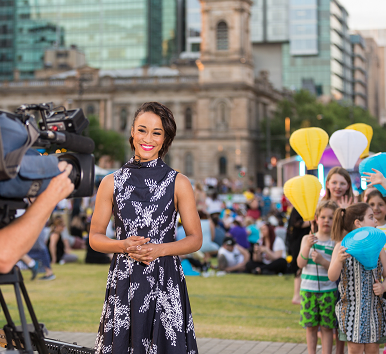 Media Centre
Now in its 11th year, Light the Night is a special event bringing Australia's blood cancer community together in more than 140 locations as a sign of support and solidarity. This event will see the young and old, people living with blood cancer, families and friends, doctors, nurses and researchers walking as one.
Held in the month of October, more than 35,000 people will gather to walk, remember and reflect during a moving ceremony at Light the Night events across the country. Participants will hold coloured lantern during the evening walks to represent their journey with blood cancer. These colours are:
Gold lantern – to remember loved ones lost to blood cancer, while fundraising to help others facing a similar challenge.
White lantern – for people who have been diagnosed with blood cancer themselves, while raising money to make a better future for those who may have to follow in their footsteps.
Blue lantern – raised high by the community that surrounds us all, funding the lifesaving support services that their families or someone they know may one-day need.
The night will take your breath away. It's an empowering, beautiful and supportive event that brings family and friends together with a united goal: to fund research that will help beat blood cancer
Fast facts
Leukaemia, lymphoma and myeloma are types of blood cancer. Blood cancer and related disorders can develop in anyone, of any age, at any time. The equivalent of one person every 41 minutes is diagnosed and there are around 60,000 Aussies currently living with the disease.

Blood cancer is the third most common cause of cancer death in Australia and it kills more Aussies than breast cancer or melanoma. Although research is improving survival, sadly someone loses their life to blood cancer every two hours.

The Leukaemia Foundation is the only national charity dedicated to helping more Australians with blood cancer survive and live a better quality of life.
Thanks to its supporters, the Leukaemia Foundation helps hundreds of families from regional Australia each year by providing free accommodation in capital cities so they can access life-saving treatment at major hospitals.

The registered charity also offers free transport to medical appointments, counselling, information, education and practical support to families when they need it most.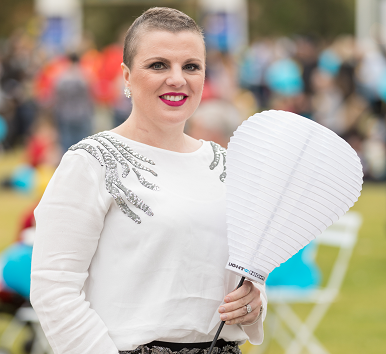 Resources
We have many individuals who are willing to share their story about why they will walk at Light the Night. We can give you more information about:
The event (history, celebrities, money raised, copy for diary dates)
Human interest stories (including photo opportunities)
The impact of blood cancer (facts and stats)
The Leukaemia Foundation (what we stand for, how we help)
Media Contacts:
| | | | |
| --- | --- | --- | --- |
| National Media Manager | Monique Cerreto | 02 9902 2225 | 0478 300 507 |
| Public Relations Specialist WA, SA & NT | Gail Heritage | 08 8169 6058 | 0410 755 514 |
| PR Specialist QLD, NSW, VIC + TAS | Jeffrey Goh | 03 9949 5800 | 0437 350 943 |