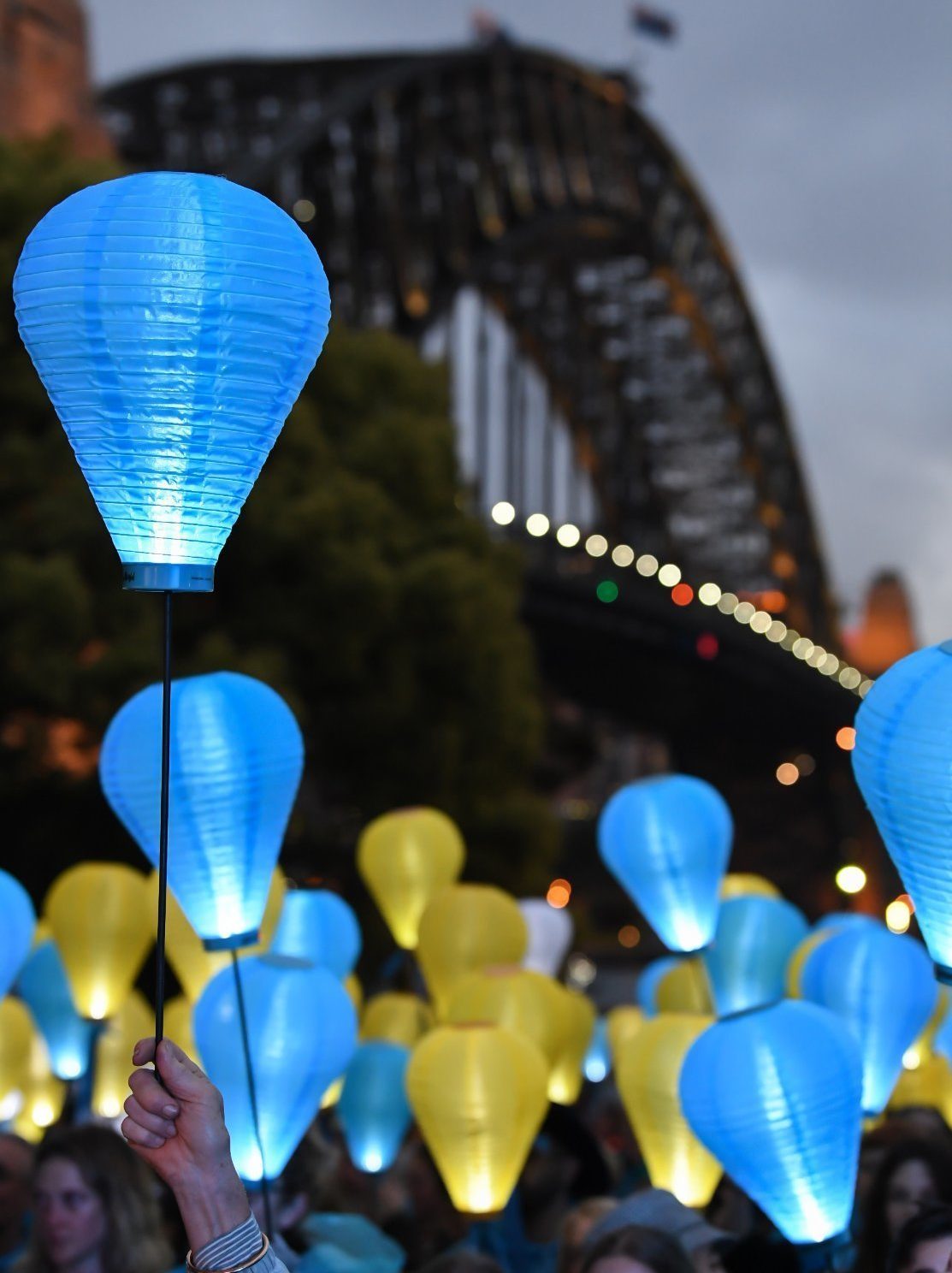 What is Light The Night?
Light the Night is the Leukaemia Foundation's beautiful evening lantern walk, where Australians come together and transform the darkness into a sea of glowing light to give hope to all those impacted by blood cancer.
It's your night to walk beside those facing their own blood cancer journey, and to remember loved ones lost.
As part of Light the Night, you can also help raise vital funds to support families living with blood cancer and towards investment into life-changing research.

This 11 October 2019, more than 35,000 people will gather to walk at Light the Night events across the country. Carrying lanterns in symbolic colours of blue, white and gold, we will come together in an evening of reflective walk to support all Australians impacted by blood cancer.
When you register for Light the Night, you receive your special lantern to carry as darkness falls.
Lanterns are raised high in a moving ceremony to pay tribute to those facing their own blood cancer journey and to remember loved ones lost, creating a glowing sea of support. Together, the crowd then carries their lanterns along a reflective walk to Light the Night.
It's an empowering, beautiful and supportive event that brings family and friends together to reflect, remember and show their support.
Register now to be a part of Light the Night
You'll find everything you need to know about your local event – location, timing and all the event details.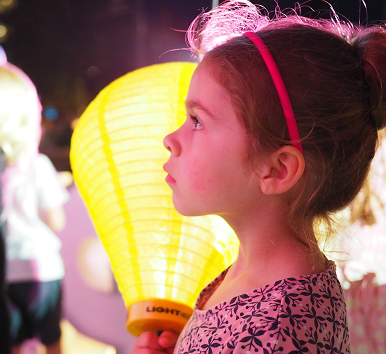 Why do we Light the Night?
Every day another 35 Australians are diagnosed with a blood cancer. That's one Aussie every 41 minutes.
Sadly an Australian loses their life to blood cancer every two hours.
Right now, more than 100,000 Australians are living with a blood cancer or related disorders.
Research is improving survival – but there's still a long way to go. In 1998, children diagnosed with leukaemia had around a 65 per cent chance of survival. Today, improvements in treatment and care mean nearly 90 per cent will survive the disease.
Despite huge improvements in the treatment of childhood leukaemia, blood cancers, including lymphoma, myeloma and leukaemia, are still one of Australia's leading causes of death.
In the adult population, almost half of all adult leukaemia patients will lose their life. In just three short years, the mortality rate from leukaemia increased from 1,704 (in 2014) to 1,840 (2017) – an increase of more than 7%.
More support every day for 100,000 Australians with blood cancer and more research into understanding the causes, better treatments and cure for blood cancer is urgently needed.
Lantern holders can become part of the solution by raising money ahead of Light the Night, funding real support for families and research to help more people survive blood cancer.
Each coloured lantern carries a special meaning.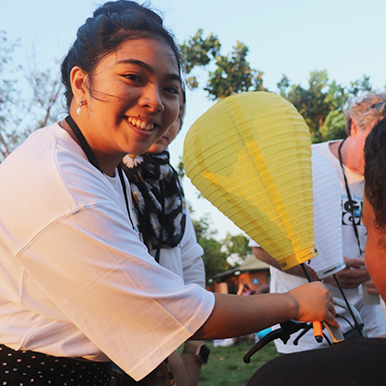 Gold
To remember loved ones lost to blood cancer
Held to remember loved ones lost to blood cancer, while fundraising to help others who may be facing a similar challenge.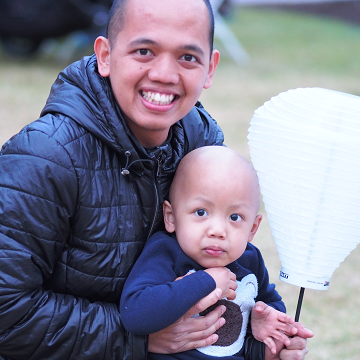 White
For your own blood cancer journey

Carried by those diagnosed with blood cancer, who raise money to make a better future for those who may have to follow in their footsteps.

Blue
To show community support for all those affected

Raised high by the community that surrounds us all, funding the life-saving support services their families may one day need.